Breaking News: The REvil ransomware gang launched an attack over the U.S. long holiday weekend. Varonis presented a webinar on the attack and you can check out this detailed breakdown from our threat investigators.
Ransomware gangs are in it for the payout. To ensure maximum "conversion" rates for their victims to pay up, they often try to find as much sensitive or valuable data to steal before unleashing an attack and encrypting the victim's data.
Kilian Englert and Kyle Roth from the Varonis Incident Response team discuss how attackers can "live off the land" and leverage built-in tools such as PowerShell to elevate their access and zero in on sensitive data to steal. Kyle and Kilian also cover how to detect attackers as they search for data and share tips on how organizations can reduce their blast radius if an attacker gets that foothold.
👋Varonis customers also get access to great educational content to help support them on their journey.
👉To learn how else we can help, please visit us at: https://www.varonis.com/help/
We're Varonis.
We've been keeping the world's most valuable data out of enemy hands since 2005 with our market-leading data security platform.
How it works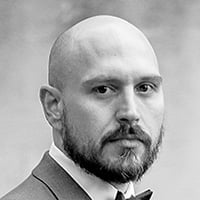 Kilian Englert
Kilian has a background in enterprise security engineering, as well as security solution selling. Kilian is a Certified Information Systems Security Professional (CISSP) and creates internal and public content on topics related to cyber security and technology best practices.