We see the world of cybersecurity differently.
Varonis protects your data first, not last.
For many businesses, their most valuable data is also their most vulnerable data. 
Why? Cybersecurity didn't start with data. It started at the borders, where attackers should be held at bay, far from precious data at the heart of the kingdom.
The security perimeter has vanished. Endpoints are fungible. Very little data lives only on your phone or laptop these days.
At Varonis, we protect data where it lives. Our platform is purpose-built to look deeply inside and around data—and then automate its protection using patented, battle-hardened machine learning.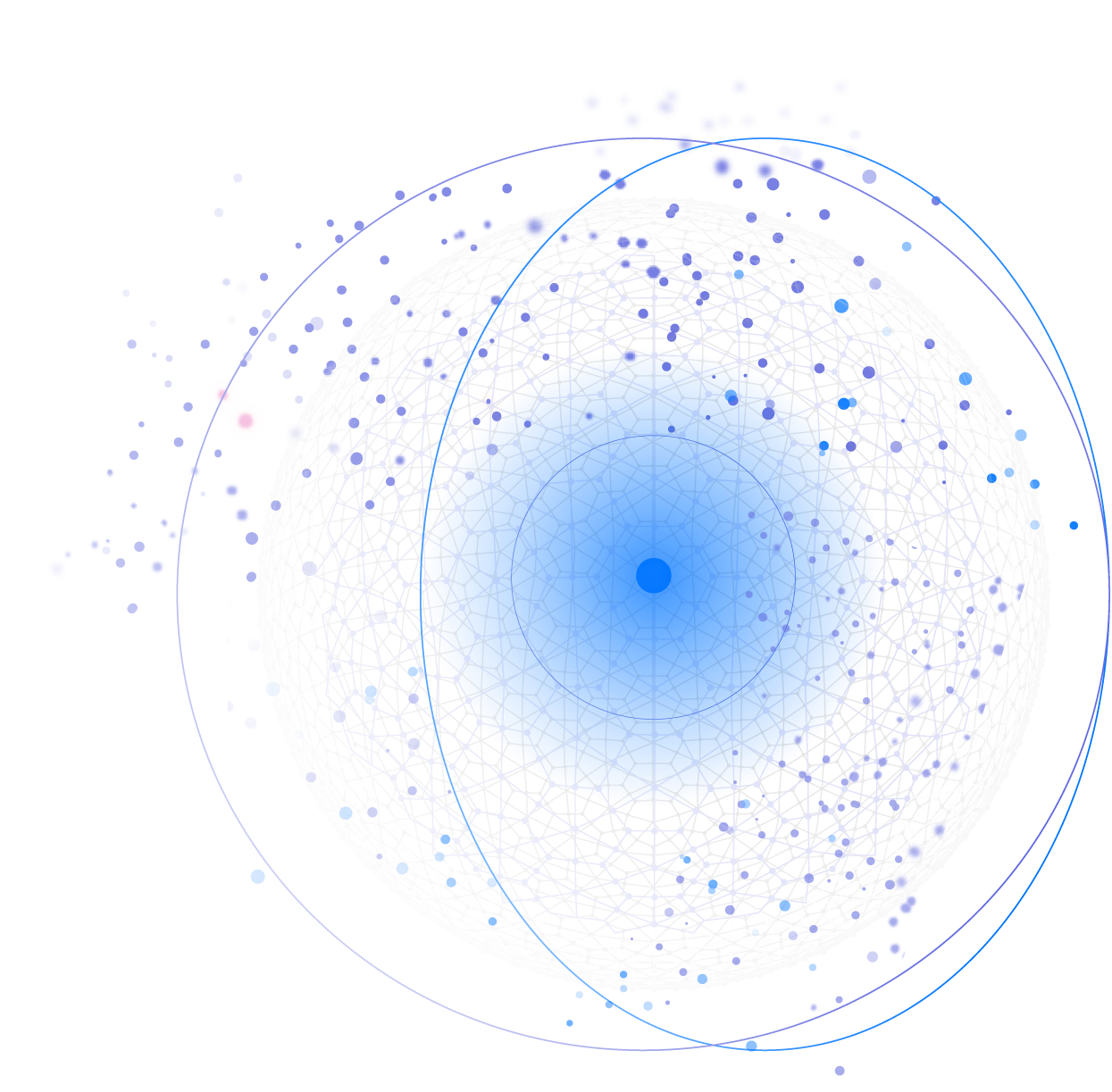 Our Story
In 2003 a large oil and gas company suffered a disaster. They spent millions of dollars capturing hi-resolution images of the ocean floor and stored them on their file servers. One day, these images disappeared.
Were they accidentally deleted? Deliberately stolen? Instead of finding answers, two security and systems experts found that there was no record of what had happened, and no easy way to even narrow down the suspects.
From this potential disaster these experts saw opportunity. Data was becoming more valuable than ever, and organizations were becoming more dependent on it. File systems were growing exponentially in complexity and size, but the faster organizations created data, the less they knew about its security.
In 2005, those same experts—Yaki Faitelson and Ohad Korkus—founded Varonis to give organizations more visibility and control over their critical data.
Fast-forward to today. Security breaches and ransomware dominate the headlines. What are attackers after? Data. Data that's stored everywhere and anywhere, subject to harsher, high-stakes regulations. And that's why every CEO, management team, and board of directors is focusing on protecting data first, not last.
Varonis is headquartered in New York City, with offices around the world.
Portland, Oregon, United States
Leadership Team
Yaki Faitelson
CEO, President, Co-Founder & Chairman of the Board
David Bass
Executive VP of Engineering & CTO
Gilad Raz
CIO & VP of Technical Services
Dana Shahar
Chief Human Resources Officer
David Gibson
Senior VP of Strategic Programs
Jim O'Boyle
Senior VP of Worldwide Sales
Shai Cohen Golan
Chief of Staff
Dov Gottlieb
General Counsel
Greg Pomeroy
VP of Sales, North America
Aaron Beveridge
VP of Worldwide Sales Engineering
Sagiv Elmaleh
SVP of Engineering
John Neystadt
Chief Architect
Yaki Faitelson
CEO, President, Co-Founder & Chairman of the Board
Yaki is responsible for leading the management, strategic direction and execution of the Varonis vision. With extensive cross-functional experience in cybersecurity, networking, operating systems, business applications and storage, Yaki saw the necessity and opportunity for data-centric security automation. Together, he and Ohad Korkus conceived and architected the MetaData Framework technology that now serves as the foundation for the Varonis Data Security Platform and hold numerous patents for permissions visualization, simulation, and data analysis. Under his leadership, Varonis has experienced hyper-growth, cultivated a worldwide customer base, and forged a leading position in the cybersecurity market. Prior to Varonis, Yaki held leadership positions in the global professional services and systems integration divisions of NetVision and Network Appliance.
Guy serves as Chief Financial Officer and Chief Operating Officer for Varonis. He is responsible for global operations, executing business strategies and financial management, including legal, treasury, investor relations and purchasing. Prior to becoming Chief Financial Officer, Guy served in various finance roles within the company since 2011, most recently as Vice President of Finance, during which time he was responsible for financial planning, reporting and operations and was instrumental in building and managing the global finance organization. Prior to joining Varonis, Guy held positions at Ernst & Young as an Audit Manager and KPMG, working with both foreign and domestic public and private companies. Guy holds both a B.A and M.S.A. from Boston College and is a Certified Public Accountant in the U.S. and Israel.
David Bass
Executive VP of Engineering & CTO
David Bass is responsible for all of Varonis' product development and quality assurance. Under his leadership, the company has assembled a world-class engineering organization with deep experience spanning security, storage, networking, machine learning, cloud computing, and big data. David has been with Varonis since 2005, and is the author of more than twenty Varonis patents. Prior to Varonis, he held managerial development positions in NetVision Internet Applications and as an independent contractor.
Gilad Raz
CIO & VP of Technical Services
As Vice President of Technical Support, Professional Services and IT, Gilad is responsible for ensuring customer satisfaction through successful deployment and continued operation of Varonis products. Prior to Varonis, he held roles at Network Appliance and NetVision where he assisted customers with highly technical pre and post-sales deployments of networking and storage infrastructure.
Dana Shahar
Chief Human Resources Officer
Dana is responsible for all aspects of Human Resources at Varonis from recruiting to employee relations, leadership and organizational development. Prior to Varonis, Dana lead "Intoto Solutions"- an HR consulting company providing HR services and consulting to small businesses. Prior to that, she served as VP of Human Resources at Radcom where she led HR activities for nine years. Dana holds a Bachelor of Arts degree in Communications and Behavioral Science and a Masters in Social Psychology from Bar-Ilan University.
David Gibson
Senior VP of Strategic Programs
David has more than 20 years of technology and marketing experience. He is responsible for building brand awareness, aligning product innovations with market demand, and driving sales through marketing, communications and educational initiatives. David joined Varonis in 2006. Prior to Varonis, David was a systems engineer for Tripwire, and worked as a network management and security engineer at International Integrated Solutions. David is a Certified Information Systems Security Professional (CISSP) and speaks on topics related to cybersecurity and technology best practices. He frequently speaks at industry conferences and has been quoted in The New York Times, USA Today, The Washington Post and numerous security news sources.
Jim O'Boyle
Senior VP of Worldwide Sales
Jim is responsible for developing and growing the Varonis business through high performance sales teams and strategic channel partnerships in worldwide markets. Prior to joining Varonis, he held leadership roles at Neoteris/Netscreen (acquired by Juniper), BlueCoat Systems, and Wellfleet/Bay Networks (acquired by Nortel). He holds a Bachelor of Science degree in computer science from the University of Scranton.
Shai Cohen Golan
Chief of Staff
Shai Cohen Golan is Chief of Staff at Varonis, where she directly supports the CEO's priorities and guides cross-departmental organization-wide projects. Shai joined Varonis in 2017. Shai holds a Bachelor's degree in physics and astrophysics and an MBA from Stony Brook University. She also earned a Master's degree in finance and risk engineering from New York University.
Dov Gottlieb
General Counsel
Dov joined Varonis as General Counsel in 2021 and is responsible for all legal matters at the company. He joined Varonis from the law firm White & Case LLP, where he was a Partner, a member of the Corporate Department and established the Public Company Advisory Group.

He also served as Varonis' lead outside counsel, advising the company on a wide range of general corporate, transactional, securities laws and governance matters. He is a frequent speaker and an author on corporate governance topics.

Dov received his bachelor's degree in accounting from Yeshiva University and his J.D. from University of Pennsylvania.
Greg Pomeroy
VP of Sales, North America
Greg Pomeroy has more than 20 years of information security and sales leadership experience. At Varonis, he is responsible for driving sales revenue and leading sales operations in North America. Greg joined Varonis in 2008 as Mid-Atlantic Regional Sales Manager. He held regional director and vice president positions before moving to his current role in January 2019. Before Varonis, Greg held sales management and leadership roles in companies ranging from start-ups to market leaders focused on security, forensics and compliance software and services. Greg received his Bachelor of Arts degree from Hamilton College.
Aaron Beveridge
VP of Worldwide Sales Engineering
Aaron is responsible for all technical pre-sales, ensuring business goals are achieved after product acquisition, and expansion within our customers to drive further platform investment. He joined the Varonis in early 2011 as a Sales Engineer and held numerous leadership roles including most recently, VP of North America Sales Engineering. Prior to joining Varonis, he ran pre and post-sales for a top Security integrator where he was responsible for leader efforts related to DLP, SIEM, IPAM, and perimeter defense technology. He began his career as a systems consulting where he worked across many verticals for organizations such as Sunovion, MIT Lincoln Laboratory (FFRDC), and Akamai. He holds a bachelor in Business from Northeastern University with a concentration in Management Information Systems.
Sagiv Elmaleh
SVP of Engineering
Sagiv Elmaleh is an engineering leader with nearly 20 years of experience. He joined Varonis in 2008 and is responsible for the execution of the company's technological vision and strategy. He oversees development, quality, and operations of Varonis' core technology, products, and services.

Prior to joining Varonis, Sagiv served in an intelligence cybersecurity unit of the Israeli Defense Forces. Also, he worked at Intel Corporation and as an independent developer at several startups.

Sagiv holds a B.Sc. in Electrical Engineering from the Technion Israel Institute of Technology.
Rob Sobers is the Chief Marketing Officer of Varonis, where he is responsible for the company's global marketing strategy and brand. He has been with Varonis for more than a decade, overseeing demand generation, product marketing, media relations, and brand development.

Prior to Varonis, Rob worked as a product designer at Fog Creek Software (creator of Trello and Stack Overflow) and has held multiple software engineering roles.

Rob holds a Bachelor of Science in Business from The College of New Jersey and is the co-creator of Learn Ruby The Hard Way, a book that has helped tens of thousands of people learn the Ruby programming language.
John Neystadt
Chief Architect
John joined Varonis in 2021 and has over 20 years experience in building highly secure, reliable and scalable products in the Enterprise Security, Cloud and big data spaces. Prior to Varonis, John built security products and innovations at Microsoft, Akamai and a number of other companies. John is passionate in integrating multi-disciplinary teams to bring best practices for building simple and reliable customer solutions, and he is the inventor of more than 80 patents.