Are you ready to join a fast-growing, mission-driven leader in cybersecurity?
Varonis is a world-class technology company with a clear mission: protecting data. That's where you come in! We're hiring smart, collaborative, and results-driven people who want to make an impact.


If you have a growth mindset and want to build a rewarding career in the tech industry, working with extraordinary colleagues, we invite you to join the mission by applying to one of our many open roles!
Varonis is headquartered in New York City, with offices around the world. See what #varonislife is like.
Want to join us? Check out our open positions below to see if there's a good fit!
Proud to be recognized as a great place to work.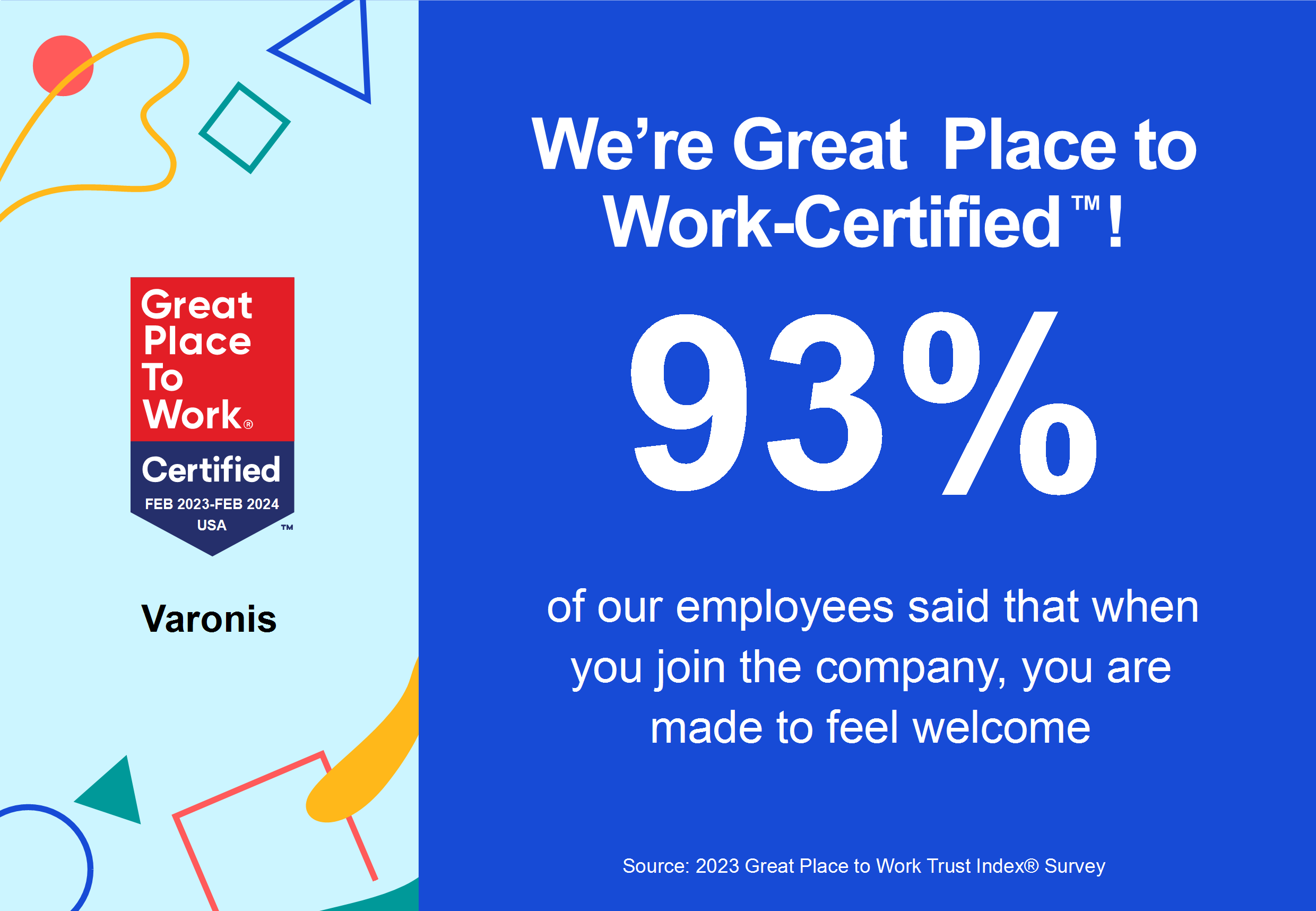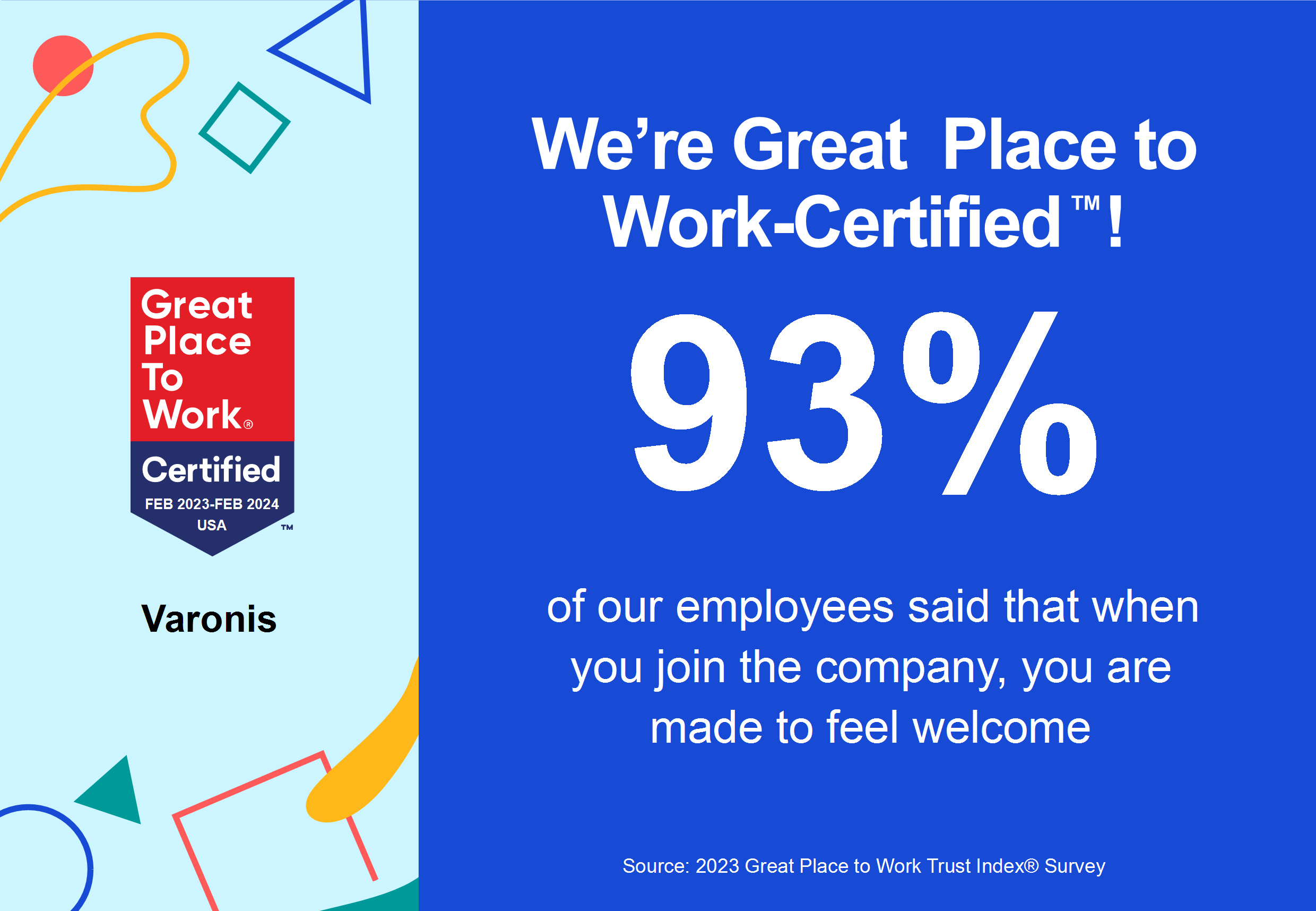 Great Place to Work® certified
Best Workplaces® in New York 2022
We are thrilled to announce Varonis has been ranked in the top 25% of best places to work in New York, according to Great Place to Work®.

Nominated in the small and medium business category, we're especially honored to be recognized in our own backyard. They say if you can make it here, you can make it anywhere, and if that's true, we can't wait to see what we can conquer next, together.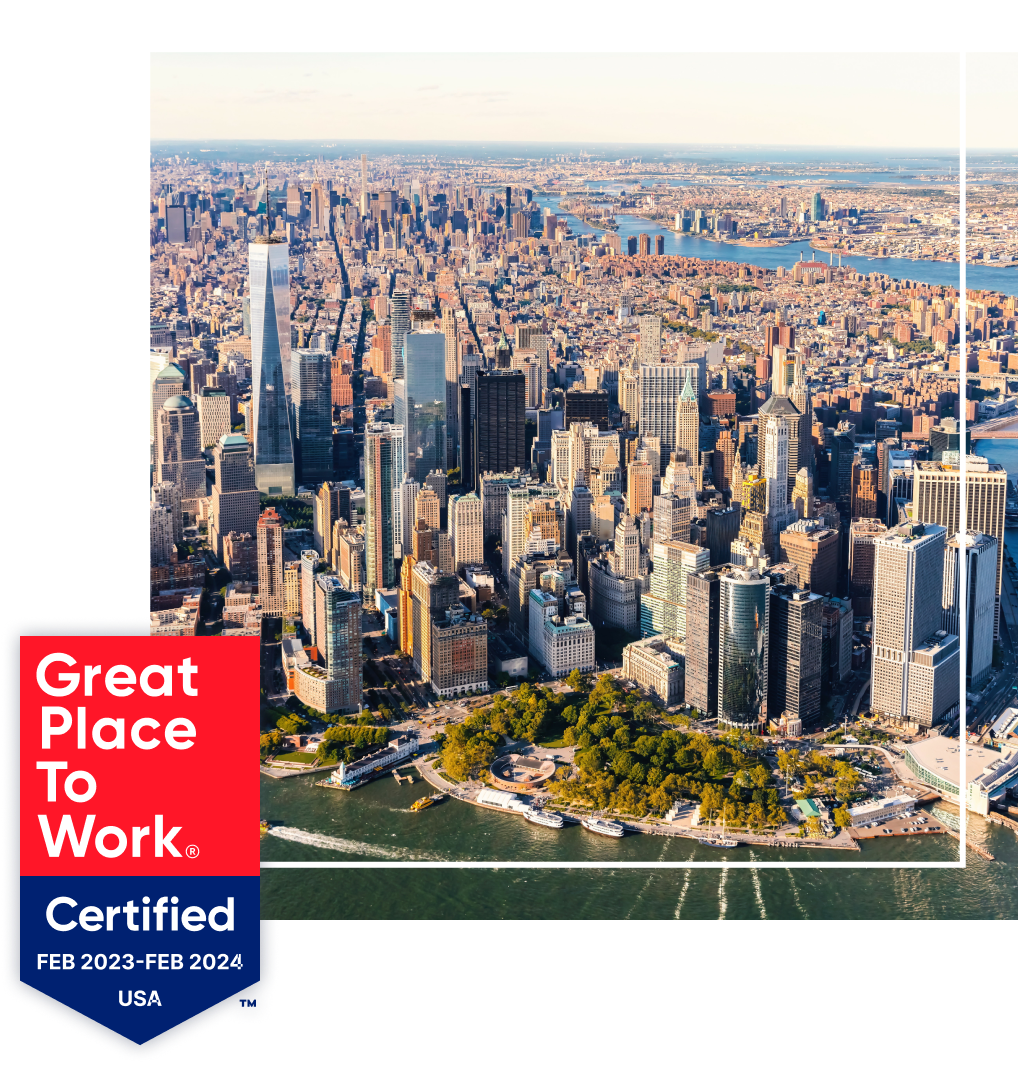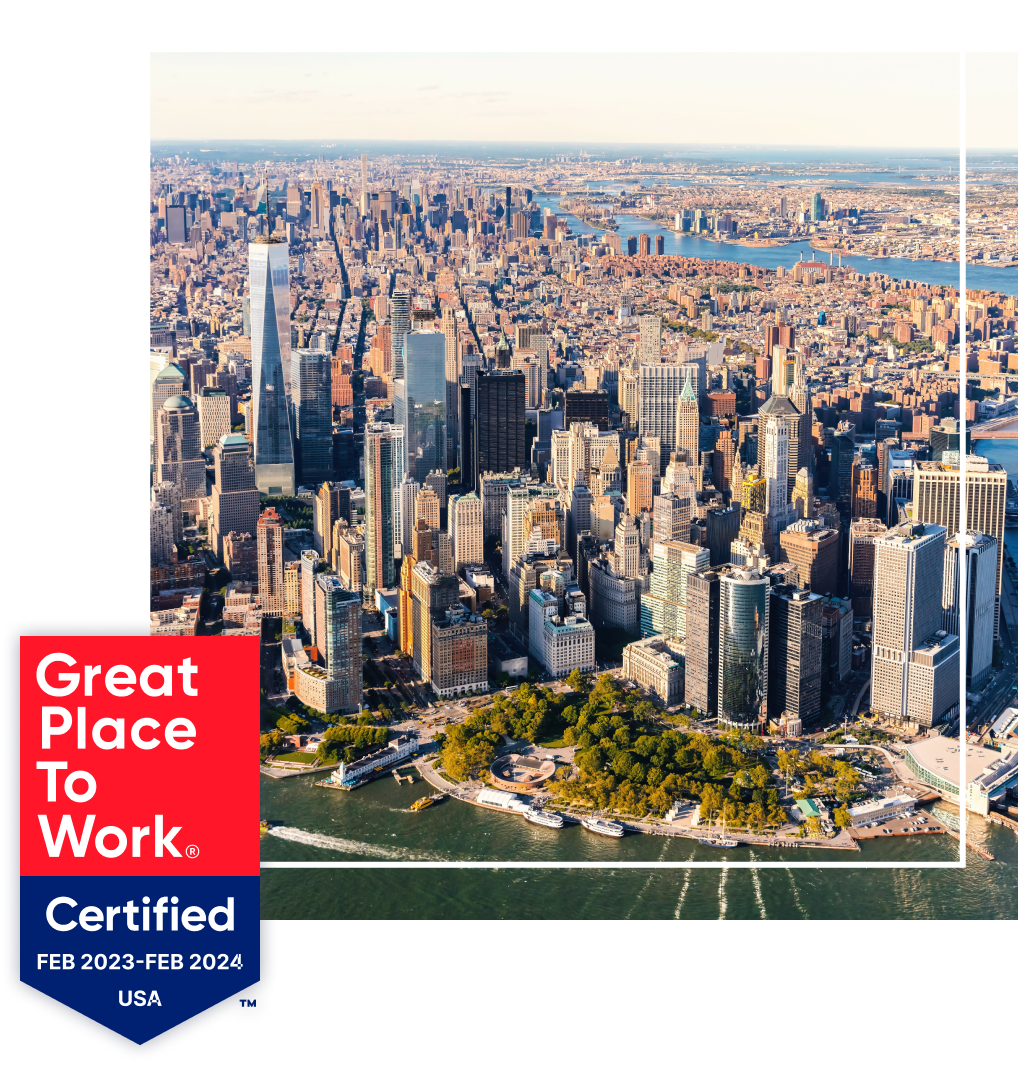 We believe that people do their best when they feel their best.
Health & well-being
We offer comprehensive day-one health insurance (medical, dental, vision), sick leave, parental leave, rollover PTO, and healthy-living initiatives.
Retirement & ESPP benefits
We offer competitive salaries, 401(k) with company matching or retirement pension plan, and an employee stock purchase plan (ESPP).
Giving back
Varonis matches employee charitable donations, provides volunteer time off (VTO), and offers several company-led
giving back programs
.
Career growth
We offer training and certification programs, recognition programs, on-demand learning, and resources to help you in your professional development.
Internal mobility
Our internal mobility program helps employees explore different career paths across departments. Internal opportunities are regularly posted in our employee portal.
Other fun perks
From holiday celebrations to fully-stocked kitchens in each office, we want you to feel at home at work. We also offer commuter benefits, cell phone reimbursement, referral bonuses, and much more!
*Benefits are based on location.
Portland, Oregon, United States
Sense of urgency
Dealing with situations and issues proactively and persistently, seizing opportunities that arise.
Achievement orientation
Focusing efforts on achieving high-quality results consistent with the organization's standards.
Accountability
Holding yourself and others to high standards that support personal and organizational responsibility.
Resilience
Staying energized, productive, and focused in the face of challenges, ambiguity, or strenuous demands.
Attention to detail
Working in a conscientious, consistent, and thorough manner.
Teamwork
Working collaboratively with others to achieve organizational goals.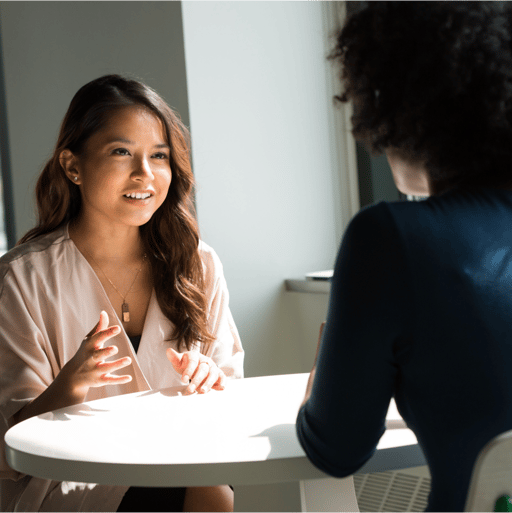 Tips for a great first impression.
At Varonis, we employ a structured interview process to reduce bias and give every candidate a consistent experience. This results in better hiring decisions and a better experience for our candidates.
---
What does the interview process look like?
If your application is successful, our selection process has a few stages for most roles.
Stages can vary depending on the department or seniority; this may include other interview steps or possibly a work sample to prepare.
The Recruitment Team will explain to you what to expect for your role during your initial chat and guide you with all the information and resources you will need throughout to be set up for success.
Here's a quick diagram to help you visualize the process.
---
What documents should I submit with my application?
We believe that applications should be simple and frictionless when it comes to documents so we're only asking for a CV in most cases.
---
How should I prepare for my interviews?
The Recruitment Team will provide you with all the info you need to prepare ahead of time. All stages of the selection process dig progressively deeper into your experience, mindset, approach, and skillset.
Some general pointers to help you stand out:
Do your research!

Even during an initial chat, we want to see that you've had a look into who we are, what we do, and how we do it. Asking informed (and tough) questions from stage one will set you apart.
Know what you want.

We assess your motivation and ambition just as much as your experience and skills, so be prepared to answer not just what makes you a fit but also why you're interested in joining our team.
Read the job description.

We write job descriptions to do two things: 1.) give you a realistic preview of what the role will look like and 2.) tell you exactly what requirements are.
Understand our cultural attributes.

Our cultural attributes define how we make decisions, how we collaborate, and how we conduct ourselves. Assess which values you fit with and which you may struggle with. None of us will ever perfectly live all our values but they're our North Star.
---
What questions should I expect during the interviews?
We use a structured competency and behavioral-based interview format. When answering questions, we ask that you apply the STAR model:
Situation:

set the scene.

Task:

describe the tasks and/or responsibilities involved.

Action:

explain the actions taken.

Result:

share the results of the action (positive or negative).
---
How long until I get a response after I've interviewed?
For every stage of the selection process, we'll come back to you with feedback within five working days.
---