You may have been following our series of posts on pen testing Active Directory environments and learned about the awesome powers of PowerView. No doubt you were wowed by our cliffhanger ending — spoiler alert — where we applied graph theory to find the derivative admin!
Or maybe you tuned in late, saw this post, and binge read the whole thing during snow storm Nemo.
In any case, we know from the many emails we received that you demanded a better 'long-form' content experience. After all, who'd want to read about finding hackable vulnerabilities using Active Directory while being forced to click six-times to access the entire series?
We listened!
Thanks to the miracle of PDF technology, we've compressed the entire series into an easy-to-ready, comfy ebook format. Best of all, you can scroll through the entire contents without having to touch messy hyperlinks.
Download the Varonis Pen Testing Active Directory Environments ebook, and enjoy click-free reading today!
We're Varonis.
We've been keeping the world's most valuable data out of enemy hands since 2005 with our market-leading data security platform.
How it works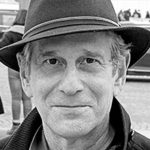 Andy Green
Andy blogs about data privacy and security regulations. He also loves writing about malware threats and what it means for IT security.