In February, Varonis launched the 'Varonis Elite' program. An initiative that brings cybersecurity and Varonis enthusiasts together, to learn more from one another and engage with Varonis in new ways that were never possible before. Members were nominated by internal account teams based on their knowledge of Varonis and the cybersecurity industry.
We are excited to welcome the first round of members! We have an awesome group of customers and certified services partners that span from the U.S. to Thailand.
Currently, the program is global, six months long, and by invite only. Members will meet monthly as a team with product experts on different and exciting topics, given chances to blog, speak on podcasts and other functions, and be given special Community permissions. Did we mention swag? Because they'll get that too!
If you are interested in becoming a Varonis Elite member, the next open application period is in August! Be sure to notify your account team of your interest and get involved in the Varonis Community! The more active you are, the greater the chance is for an invitation. You can help answer questions, "like" comments or questions or post conversation starters — things you want to discuss.
We look forward to seeing you in the communities!
We're Varonis.
We've been keeping the world's most valuable data out of enemy hands since 2005 with our market-leading data security platform.
How it works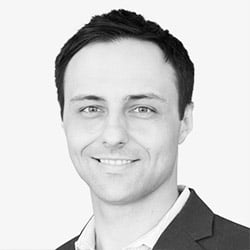 Rob Sobers
Rob Sobers is a software engineer specializing in web security and is the co-author of the book Learn Ruby the Hard Way.