Leveraging cloud solutions can alleviate some legacy infrastructure risks but can bring data protection challenges to the forefront.
Kilian Englert and Ryan O'Boyle from the Varonis Cloud Architecture team discuss the pros and cons of shifting to SaaS offerings from on-prem storage, and how the shared responsibility model comes into play.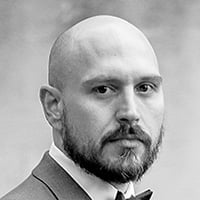 Kilian Englert
Kilian has a background in enterprise security engineering, as well as security solution selling. Kilian is a Certified Information Systems Security Professional (CISSP) and creates internal and public content on topics related to cyber security and technology best practices.