In part two of this three-part series, Kilian Englert and Ryan O'Boyle from the Varonis Cloud Architecture team investigate how an attacker who compromised a single sign-on admin account can leverage those rights to impersonate a targeted end-user with a Google Workspace account to find and exfiltrate sensitive data.
Ryan and Kilian also discuss tips on what to watch for and how to spot signs of data collaboration platform misuse. Watch more attack scenarios here: https://www.varonis.com/webinars/ To learn how else we can help, please visit us at: https://www.varonis.com/help/
We're Varonis.
We've been keeping the world's most valuable data out of enemy hands since 2005 with our market-leading data security platform.
How it works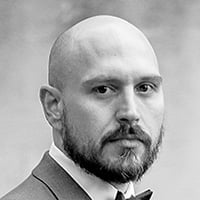 Kilian Englert
Kilian has a background in enterprise security engineering, as well as security solution selling. Kilian is a Certified Information Systems Security Professional (CISSP) and creates internal and public content on topics related to cyber security and technology best practices.