Thought ransomware couldn't get any worse?
Ransomware gangs are now stealing victim's data before unleashing ransomware – forcing victims to pay up or deal with the fallout when attackers post highly sensitive data for all to see.
Once attackers gather up everything of value, they need to get it out – and they have a myriad of options for doing that: they can simply upload it via an HTTP post, email it, or share it with approved collaboration tools.
Join Kilian and Kyle Roth from the Varonis Incident Response team as they walk through some ways that cybercriminal groups exfiltrate data. They'll also provide tips on ways to spot an exfiltration attempt before it's too late.
👋Varonis customers also get access to great educational content to help support them on their journey.
👉To learn how else we can help, please visit us at: https://www.varonis.com/help/
We're Varonis.
We've been keeping the world's most valuable data out of enemy hands since 2005 with our market-leading data security platform.
How it works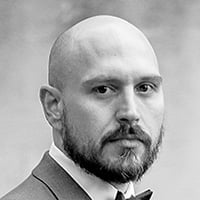 Kilian Englert
Kilian has a background in enterprise security engineering, as well as security solution selling. Kilian is a Certified Information Systems Security Professional (CISSP) and creates internal and public content on topics related to cyber security and technology best practices.