Many organizations are still dealing with the mass exploitation of on-prem Exchange servers from four Zero-Day vulnerabilities. Teams are struggling to identify and patch all of their affected servers, and figure out if or to what extent their organizations were compromised.
Join Kilian Englert and Ryan O'Boyle from the Varonis Incident Response Team as they take a deep dive into some of the tools and scripts to identify Exchange vulnerabilities, and discuss some of the ways to look for signs of compromise.
Articles and resources referenced in this episode:
Threat Update – Mass Exploitation of On-Prem Exchange Servers
👉Varonis held a session taking an in-depth look into defending against the attack. Register to see the replay. ​
👋To learn how else we can help, please visit us at: https://www.varonis.com/help/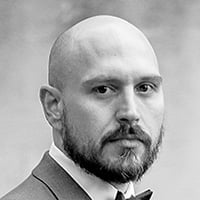 Kilian Englert
Kilian has a background in enterprise security engineering, as well as security solution selling. Kilian is a Certified Information Systems Security Professional (CISSP) and creates internal and public content on topics related to cyber security and technology best practices.