Why are there certain account types that are often targeted by attackers? Why can it be really difficult to detect certain types of account misuse? What are some of the biggest AD hygiene issues we run into?
Join Kilian Englert and Ryan O'Boyle from the Varonis Incident Response team as they dive into these tricky questions, and share recommendations from how our customers have faced and overcome them.
Additional Resources
Watch the customer Ransomware Detection PoC Teaser.
👋Did you know Varonis customers can access great educational content to help support them on their journey: https://www.varonis.com/how-to-videos
To learn how Varonis can help, please visit: https://www.varonis.com/help/
We're Varonis.
We've been keeping the world's most valuable data out of enemy hands since 2005 with our market-leading data security platform.
How it works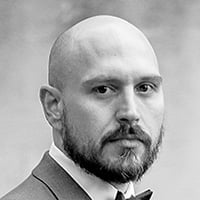 Kilian Englert
Kilian has a background in enterprise security engineering, as well as security solution selling. Kilian is a Certified Information Systems Security Professional (CISSP) and creates internal and public content on topics related to cyber security and technology best practices.