As if ransomware weren't bad enough, global group access raises risk exponentially. Once attackers land on a network, they can open, copy, change, or delete any and all files left open to everyone in the organization. Fail to lock down your data and you'll serve attackers a sizable smorgasbord of sensitive data.
Click to watch Kilian Englert and Ryan O'Boyle from the Incident Response team discuss why slashing overexposed data is a critical step in surviving ransomware attacks.
Do you need to shore up your security stack to defend against ransomware infections like Emotet, or concerned you may already be infected?
👋 Varonis can help. Please click here to contact us.
We're Varonis.
We've been keeping the world's most valuable data out of enemy hands since 2005 with our market-leading data security platform.
How it works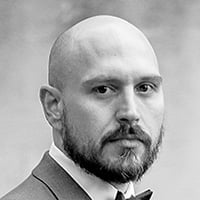 Kilian Englert
Kilian has a background in enterprise security engineering, as well as security solution selling. Kilian is a Certified Information Systems Security Professional (CISSP) and creates internal and public content on topics related to cyber security and technology best practices.