Cybercriminals are using the Zerologon exploit to fast track lateral movement and privilege escalation. If left unpatched, the exploit lets attackers use the password of the primary domain controller to move laterally to the rest of the domain controllers — and spread the ransomware across the network.
Kilian Englert talks with Ryan O'Boyle from the Incident Response team to discuss Zerologon and how ransomware groups are evolving their toolkits — plus other insight from the October 2020 Malware Trends Report.
Read more in our October 2020 Malware Trends Report.
Do you need to shore up your security stack to defend against ransomware infections like Emotet, or concerned you may already be infected?
👋 Varonis can help. Please click here to contact us.
We're Varonis.
We've been keeping the world's most valuable data out of enemy hands since 2005 with our market-leading data security platform.
How it works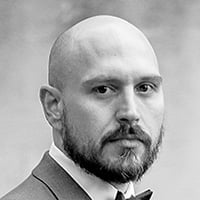 Kilian Englert
Kilian has a background in enterprise security engineering, as well as security solution selling. Kilian is a Certified Information Systems Security Professional (CISSP) and creates internal and public content on topics related to cyber security and technology best practices.