Direct from Microsoft
The Microsoft Teams blog posted two articles this week:
This week Microsoft release guides and tools to design your Microsoft Teams app effectively. The assets include a Teams UI Kit and a Teams UI Library. The assets inform designers, product managers, and developers on key design considerations and provide templates to get started.
The Microsoft Teams Community blog announced their first Microsoft Teams Community Start Award to Mark Vale. The post also contains links to several upcoming user group meet-ups and other events happening in the community.
Community Contributions
Are you getting ready to remove that on-premises Skype for Business Server? Check out Fabrizio Volpe's article on removing Skype for Business Server after Microsoft Teams migration. He also references Mark Vale's similar article on pitfalls to watch out for when decommissioning Skype for Business Server.
Teams app develop extraordinaire Tom Morgan has a fantastic YouTube on 5 tips for migrating information from legacy systems into Microsoft Teams with apps, bots, and more! Tom always has great videos on developing within the Microsoft Teams ecosystem.
Graham Walsh demonstrates his technical expertise with troubleshooting proximity join for Microsoft Teams Room. Proximity join is a newer feature that many people probably don't have experience with, so Graham's article is a great starting point.
Did you know you can embed Power Apps into Microsoft Teams meetings? If not, Reza Dorrani has a YouTube video tutorial on creating Teams Meeting apps with Power Apps. Bringing custom apps into the meeting space is an excellent example of Teams' extensibility with the Power Platform.
Notice that your Teams client is not updating? Maybe it's installed in VDI mode. Richard Brynteson outlines how to check for VDI mode in your Teams client.
Alexander Holmeset documents an impressive solution on getting detailed data from your Teams meetings. The solution encompasses multiple services like Power Automate, Graph API, and Azure Runbooks.
Road Map and Message Center Updates
Road Map: Microsoft 365 compliance center: Information governance – Retentions policies for Microsoft Teams private channels
Organizations can create an organization-wide retention policy for Teams private channel messages. Microsoft is scheduling the release of this feature for March 2021.
Road Map: Microsoft Teams: Align the experience creating a team from different Teams interfaces
Creating teams in the Teams admin center will more closely align to the team-creating experience in the client. Microsoft is scheduling the release of this feature for February 2021.
Message Center: Teams desktop app for Mac: Include computer sound in a meeting
MacOS users will soon be able to include their computer's sound when sharing either their desktop or a window. The client will prompt users to perform a one-time install of an audio driver the first time they include computer sound during a sharing session. Microsoft is scheduling the release of this feature beginning in late January 2021.
Message Center: Microsoft Teams Revised In-meeting Share Experience
Teams desktop users will soon have a new sharing experience while in meetings. Microsoft is replacing the sharing tray with a more compact and simplified interface so users can quickly select their screen, a window, WhiteBoard, or PowerPoint during a meeting. Microsoft is scheduling the release of this feature starting in mid-February 2021.
Message Center: Microsoft Teams will queue sent messages when offline
When a user is offline, the Teams desktop and web apps will queue sent messages on the local device for 24 hours. Once the device is online again, the client will automatically send the messages. If more than 24 hours pass before reconnecting, the message will fail, and Teams will prompt the user to resent or delete the message. Microsoft is scheduling the release of this feature starting in late January 2021.
Tip of the Week
Want to become a Teams power user? Check out these Microsoft Teams Tips and Tricks from Digital Trends, such as rearranging teams in a preferred order, filtering your activity feed, and forwarding emails to a channel thread.
What you should do now
Below are three ways we can help you begin your journey to reducing data risk at your company:
Schedule a demo session with us, where we can show you around, answer your questions, and help you see if Varonis is right for you.
Download our free report and learn the risks associated with SaaS data exposure.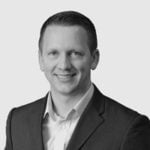 Jeff Brown
Jeff Brown is a cloud engineer specializing in Microsoft technologies such as Office 365, Teams, Azure and PowerShell. You can find more of his content at https://jeffbrown.tech.