Data centers are facilities used to house computer systems and associated components. They are vital to the daily operations of a network and are home to it's most pivotal systems and equipment. Sound glamorous? Actually, it is.
As data privacy becomes more and more important, data centers need to be placed in extraordinary locations in order the ensure maximum security. This need for security, coupled with the fact that data centers are required to be as energy efficient and effective as possible, means they're anything but boring.
From facilities with roofs made up entirely of plants, to centers located in mines 22 stories below ground, networks are becoming more and more creative with the ways they house their data.
So, where do some of the world's most established companies house their data centers? With more than half a million data centers worldwide, there are plenty to discover. Here are some of the most interesting.

Data never sleeps and the Internet is constantly growing. In fact, there are 2.5 quintillion bytes of data created each day and more than 3.7 billion people use the Internet. These data centers are inventive responses to growing technology and the challenges it presents every day.
With the rapid growth of data, comes the increased number of data breaches. Data security is one of the largest concerns impacting the world today and networks are working hard to give us the data protection we need in order to stay safe. Assess your risk today to make sure you are playing your part and staying cyber safe.
Sources:
Data Center Knowledge: 1, 2, 3, 4, PR Newswire, AIS, InformationWeek, Switch, Cyberbunker, Wikipedia
We're Varonis.
We've been keeping the world's most valuable data out of enemy hands since 2005 with our market-leading data security platform.
How it works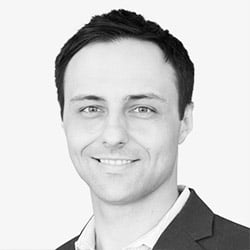 Rob Sobers
Rob Sobers is a software engineer specializing in web security and is the co-author of the book Learn Ruby the Hard Way.