Direct from Microsoft
Senior Program Manager Gaurav Chandwani announces general availability of Cloud Services, which is a new Azure Resource Manager (ARM)-based deployment model for Azure Cloud Services.
Microsoft released a Static Web App CLI, which provides the ability to run a full-stack web app locally in a development environment. The CLI serves static content from a folder so you don't need to deploy the app to test its functionality.
Paul Nash, Head of Product for the Azure Compute Platform, posted an article on insights and best practices to run business-critical applications on Azure. Paul outlines how organizations have to use the cloud to capitalize on operational advantages and saw improvements in security, compliance, performance, and implementation times.
Mastering Azure
Ayo Okeowo shares tips on learning ARM templates for deploying Azure resources. This article is not a deep dive into ARM templates but rather a collection of tips that Ayo gathered during his learning experience.
The Azure DevOps YouTube posted a video discussing Azure Static Web Apps and Azure Functions. Microsoft Program Manager Anthony Chu discusses the Azure Static Web App Service, deployments using GitHub Actions and Azure DevOps pipelines, and support for static site generators.
Prateek Singh demonstrates his open-source project for automating Azure infrastructure diagrams with PowerShell. Prateek walks through how to install and use his custom module for automating diagrams as well as a YouTube video demonstration.
On YouTube, John Savill posted an Azure Key Vault deep dive. John starts with explaining the Azure Key Vault service, then dives into permissions, network access, and techniques for backups and restores.
Pierre Roman meets with Dean Wells, the Principal PM Manager for a new feature currently in preview called Azure Automanage. Azure Automanage automates configuring Azure virtual machines after deployment, including configuring backups, update management, and boot diagnostics.
Azure Updates
The following features are now generally available:
The following features are now available in preview:
Training Resources
Microsoft Learn released the first Bicep Language learning module. Learn how to create infrastructure-as-code using this new language.
Tip of the Week
Keep track of file versions using Blob versioning in Azure Storage.
We're Varonis.
We've been keeping the world's most valuable data out of enemy hands since 2005 with our market-leading data security platform.
How it works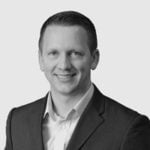 Jeff Brown
Jeff Brown is a cloud engineer specializing in Microsoft technologies such as Office 365, Teams, Azure and PowerShell. You can find more of his content at https://jeffbrown.tech.