Direct from Microsoft
Program Manager Siddharth Deekshit provides details on expanding disaster recovery scenarios to new zonal capabilities with Azure Site Recovery. Azure Site Recovery replicates workloads to a secondary location, like another Azure region. Microsoft is enabling replication and failover within an Azure Availability Zone within the same region as the primary instance. This ensures data still complies with local data residency requirements.
Microsoft released the second preview of Az Predictor, a PowerShell module for Azure that displays Azure documentation while you work in PowerShell.
Community Contributions
This past week was Azure Spring Clean 2021. Check out all the articles promoting a well-managed Azure tenant here.
Justin Massey and Jonathan Epstein outline best practices for monitoring Microsoft Azure platform logs. The authors give an overview of Azure's organizational hierarchy and dive into key logs to monitor.
Check out part 2 of Rolf Schutten's guide for hosting status websites in Azure. Rolf goes into detail on storage accounts, Azure's Content Delivery Network, and building a static site using Azure CLI.
On YouTube, John Savill covers Windows and Linux update management capabilities in Azure. John covers Azure Update Management, supported operating systems, and demonstrates how to configure the service.
Tobias Zimmergren shows how to back up all Azure Key Vault secrets, keys, and certificates. Tobias covers the difference between backup vs. download and a script for performing the activity.
Pavel Osadchuk documents his solution for monitoring Azure API Management metrics using a chatbot and Azure Functions. This is a fascinating use of different Azure components to engineering this solution.
Thomas Thornton talks about deploying Azure Bicep using Azure DevOps pipelines. Azure Bicep is Microsoft's next-generation infrastructure-as-code solution. Azure Bicep is simpler than ARM templates and looks a lot like Terraform code.
Chris Pietschmann shows you how to extend Azure Functions' runtime past 5 minutes. Azure Functions' default timeout is 5 minutes, but recent changes to the service allow for executing longer-running functions.
Road Map Updates
The following features have reached general availability status:
The following features are currently available in preview:
Training Resources
Check out the IT Ops Blog's Microsoft Learn Module of the Week covering architecting migration, business continuity, and disaster recovery in Azure.
We're Varonis.
We've been keeping the world's most valuable data out of enemy hands since 2005 with our market-leading data security platform.
How it works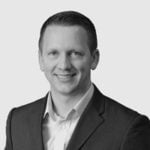 Jeff Brown
Jeff Brown is a cloud engineer specializing in Microsoft technologies such as Office 365, Teams, Azure and PowerShell. You can find more of his content at https://jeffbrown.tech.