Varonis has been singled out by Forrester as one of "the 13 providers who matter most" of data security vendors in their Forrester Wave™: Data Security Portfolio Vendors, Q2 2019.
Our data security platform has been named a Strong Performer, and we're thrilled to be selected for the debut Data Security Portfolio Wave.
With the highest possible score in the data security market approach category, Varonis' unified data security platform stands apart in this comprehensive report on data security vendors. While "tech titans… have expanded their portfolio of capabilities to approach data security", Varonis was architected from its inception to protect enterprise data and continues to lead innovation and strategy as the data security market evolves.
The Forrester Wave is an independent assessment of 13 security vendors, with in-depth evaluation and reporting on each provider's data security offerings. Vendors are scored based on their current offering, strategy, and market presence. Varonis received the highest possible score (5.0) in the following criteria:
Inspection
Manageability
Support
Data Security execution road map
Data security market approach
Forrester research emphasizes that "a Zero Trust approach … successfully deliver[s] integrated data security". We're proud that the report showcases our "capabilities to identify data, provide visibility and audit for data access and use, enable least privilege, and support automation", as part of our Zero Trust approach delivering data-centric security to our customers.
Want to learn more? Click here to read the full report of The Forrester Wave™: Data Security Portfolio Vendors, 2019.
We're Varonis.
We've been keeping the world's most valuable data out of enemy hands since 2005 with our market-leading data security platform.
How it works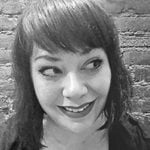 Sarah Hospelhorn
Based in Brooklyn, NY, Sarah focuses on the strategy behind solving problems in data security. She's been in tech for over 20 years, with experience in software, hardware, and cryptography.