Kilian Englert and Ryan O'Boyle from the Varonis Cloud Architecture team compare and contrast Amazon Web Services S3 to traditional on-prem storage systems.
Listen in as the team discusses how AWS S3 goes beyond basic data storage and enables programmatic access to apps and services inside and outside the AWS environment.
We're Varonis.
We've been keeping the world's most valuable data out of enemy hands since 2005 with our market-leading data security platform.
How it works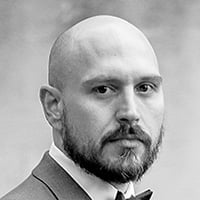 Kilian Englert
Kilian has a background in enterprise security engineering, as well as security solution selling. Kilian is a Certified Information Systems Security Professional (CISSP) and creates internal and public content on topics related to cyber security and technology best practices.