Cloud collaboration tools like Google Drive are ubiquitous, but in our work from anywhere world, IT and security often face challenges understanding how and where personal accounts intermingle with corporate accounts. What users see as innocuous sharing and collaboration can have unintended consequences – and could expose sensitive data to the whole world.
Join Kilian Englert and Ryan O'Boyle from the Varonis Cloud Architecture team as they talk through how certain types of Google Drive sharing links can open data up to Google search indexing, and what steps organizations can take to detect this.
Article referenced in this video:
Lawsuit contends company and Pa. health department knew of contact tracing data breach for months
Varonis customers also get access to great educational content to help support them on their journey: https://www.varonis.com/how-to-videos/
To learn how else we can help, please visit us at: To learn how else we can help, please visit us at: https://www.varonis.com/help/
We're Varonis.
We've been keeping the world's most valuable data out of enemy hands since 2005 with our market-leading data security platform.
How it works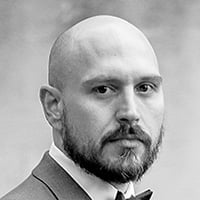 Kilian Englert
Kilian has a background in enterprise security engineering, as well as security solution selling. Kilian is a Certified Information Systems Security Professional (CISSP) and creates internal and public content on topics related to cyber security and technology best practices.