The SolarWinds supply chain attack was seen as a wake-up call for many in business, IT, and security. Both attackers & defenders took notice of the attack's effectiveness, and created a hyper-awareness around future supply chain attacks – attackers looking for new ways to inject themselves, and defenders scrutinizing the tools and processes their organizations employ.
Join Kilian Englert and Ryan O'Boyle from the Varonis Incident Response team as they look at a supply chain attack that silently stole cloud credentials for several months before detection. Ryan and Kilian also provide some tips on ways organizations can help identify potential issues resulting from a cloud-focused supply chain attack.
Articles referenced in this video:
Backdoored developer tool that stole credentials escaped notice for 3 months
To learn how else we can help, please visit us at:https://www.varonis.com/support
Varonis customers also get access to great educational content to help support them on their journey: https://www.varonis.com/how-to-videos/
We're Varonis.
We've been keeping the world's most valuable data out of enemy hands since 2005 with our market-leading data security platform.
How it works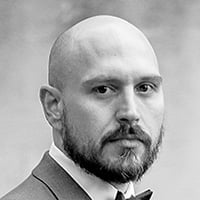 Kilian Englert
Kilian has a background in enterprise security engineering, as well as security solution selling. Kilian is a Certified Information Systems Security Professional (CISSP) and creates internal and public content on topics related to cyber security and technology best practices.