Direct from Microsoft
Microsoft Teams General Manager Nicole Herskowitz outlines several new calling features and improvements with the article Restore and maintain personal connections with new Microsoft Teams Calling features. I am interested in seeing voice-enabled channels where a team can share information about calls they are taking, such as an IT or HR help desk.
The Microsoft Teams blog released several posts last week:
And the Microsoft Teams Developer Blog announces the public preview of the Microsoft Teams Activity Feed API on Microsoft Graph. Developers can insert notifications into the activity feed to ensure users are notified of relevant activities.
Community Contributions
Tony Redmond provides some insightful knowledge on Why Recurring Teams Meetings Share the Same Online Workspace. People may be surprised to find that each instance of a meeting in a recurring series shares the same workspace of chat, notes, and whiteboard content. Tony explains how this works and the pros/cons of this model.
Mike Tholfsen shares a great video on YouTube on reducing background noise in Microsoft Teams meeting with noise suppression. The examples he provides showcase this AI-backed feature's power in reducing background distractions during a meeting.
James "UcMadScientist" Arber outlines how to enhance your existing Sonus/Ribbon SBCs with Teams Direct Routing using a secondary certificate. James had to quickly reconfigure his SBC deployment to support both his on-premises Skype infrastructure and Teams Direct Routing by using a supplementary certificate.
Tom Arbuthnot outlines a new service from Microsoft called Device as a Service. You can purchase Microsoft Teams devices using finance options over a specified number of years. At the end of the contract, you have the option of upgrading the device. The service is currently available in the U.S. with additional regions coming in 2021.
On the Microsoft Teams Community Blog, Peter Rising outlines the 5 things you may not know about Microsoft Teams.
Upcoming Events
On December 16, 2020, Microsoft is hosting an online event on Developing Apps for Microsoft Teams. This 2-hour live stream will explain what Teams apps are, how you can build them, and how you can integrate them with Teams.
This week, Microsoft is hosting the Microsoft 365 Collaboration Conference. This 3-day virtual event covers Microsoft 365 governance, roadmap updates, Microsoft Teams integrations, and many more.
Road Map and Message Center Updates
Road Map: Presenter View in Teams Meetings
When presenting in PowerPoint, presenters can view notes and upcoming slides. Microsoft is scheduling the release of this feature in January 2021.
Road Map: Live reactions in Teams Meetings
Meeting attendees can react during a meeting with emojis that will appear to all participants. Microsoft is scheduling the release of this feature in February 2021.
Message Center: Use an iPad to present in a Live Event
Presenters can use an iPad to make a presentation. The iPad must be running iOS 10 or later and require a minimum iPad version of iPad Mini 2/3, iPad 4, iPad Air 1/2, or any iPad Pro. Microsoft will begin rolling out the updated Teams app for iPad in early January 2021.
Message Center: Profile menu update, relocating profile menu links to a new menu in the title bar
Microsoft is moving the following links to a new menu in the title bar:
Zoom Controls
Keyboard Shortcuts
About
Check for updates
The Profile or Me Menu will now focus on account management, including account and tenant switching. Microsoft will begin rolling these changes in late January 2021.
Message Center: Configuration Change in Guest Access for Microsoft Teams
Beginning on February 8, 2021, Microsoft is turning on Guest access in Microsoft Teams by default. This change will only affect customers who have not configured this setting before this date. Guest access is already enabled by default in several other areas in Office 365, and Microsoft is bringing Microsoft Teams in alignment with these other services. If administrators do not want guest access enabled, they will need to confirm Guest access setting is set to "Off" instead of "Service default." You can find more information on verifying this setting here: Teams guest access settings.
Training Resources
I recently published my latest course on PluralSight for Upgrading to Microsoft Teams from Skype for Business. This course covers everything you need to get started on your migration, including coexistence modes, interoperability, and meeting migration.
Tip of the Week
On Twitter, Randy Chapman outlines how to set a duration for status changes in Microsoft Teams. Great if you want to appear busy or do not disturb and don't want to forget to revert the status later on.

Just for Fun
Include some holiday cheer with these 24 free winter and holiday backgrounds for Microsoft Teams.
What you should do now
Below are three ways we can help you begin your journey to reducing data risk at your company:
Schedule a demo session with us, where we can show you around, answer your questions, and help you see if Varonis is right for you.
Download our free report and learn the risks associated with SaaS data exposure.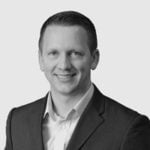 Jeff Brown
Jeff Brown is a cloud engineer specializing in Microsoft technologies such as Office 365, Teams, Azure and PowerShell. You can find more of his content at https://jeffbrown.tech.