At Varonis, we sometimes highlight external articles, especially when they provide independent insight into our solution. Dr. Edward G. Amoroso, former Senior Vice President and Chief Security Officer of AT&T, and now current Founder and Chief Executive Officer of TAG Cyber, recently penned an independent article on our platform after two technical sessions with our team.
"If you care about whether your sensitive data protection policies are being met – or if you just want better visibility into the location and usage patterns for your data, then you'd be wise to give the team at Varonis a call," Amoroso writes in the article. "I suspect you'll find – whether you are in security or IT – that their integrated approach to data access visibility will be an important part of your present and future strategy."
Check out the entire article here. We think it provides good insight into our solution.
We're Varonis.
We've been keeping the world's most valuable data out of enemy hands since 2005 with our market-leading data security platform.
How it works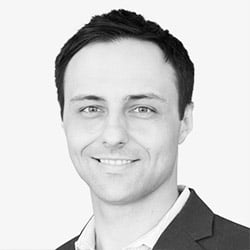 Rob Sobers
Rob Sobers is a software engineer specializing in web security and is the co-author of the book Learn Ruby the Hard Way.