Even if you don't have your sights on the highest office in the country, keeping a tight leash on your emails is now more important than ever.
Email is commonly targeted by hackers as a method of entry into organizations. No matter if your email is hosted by a 3rd party or managed internally, it is imperative to monitor and secure those systems.
Microsoft Exchange Online – part of Microsoft's Office365 cloud offering – is just like Exchange on-prem but you don't have to deal with the servers. Microsoft provides some tools and reports to assist securing and monitoring of Exchange Online like encryption and archival, but it doesn't cover all the things that keep you up at night like:
What happens when a hacker gains access as an owner to an account?
What happens if a hacker elevates permissions and makes themselves owner of the CEO's email?
What happens when the hackers have access to make changes to the O365 environment, will you notice?
These questions are exactly what prompted us to develop our layered security approach – which Andy does a great job explaining the major principles of here. What happens when the bad people get in – and they have the ability to change and move around the system? At the end of the day, Exchange Online is another system that provides an attack vector for hackers.
Applying these same principles to Exchange Online, we can extrapolate the following to implement monitoring and security for your email in the cloud:
Lock down access: Make sure only the correct people are owners of mailboxes, and limit access make changes to permissions or 0365 to a small group of administrators.
Manage user access: Archive and delete inactive users immediately. Inactive users are an easy target for hackers as they are usually able to use those accounts without being noticed.
Monitor behavior: Implement a User Based Analytics (UBA) system on top of your email monitoring. Being able to spot abnormal behavior (ie an account being promoted to owner of the CEO's email folder, another forwarding thousands of emails to the same email address) early is the key to stopping a hacker in hours or days instead of weeks or months.
Wondering if there's a good solution to help monitor your Exchange Online? Well, we've got you covered there too.
We're Varonis.
We've been keeping the world's most valuable data out of enemy hands since 2005 with our market-leading data security platform.
How it works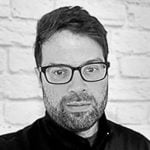 Michael Buckbee
Michael has worked as a sysadmin and software developer for Silicon Valley startups, the US Navy, and everything in between.