Who says you can't teach an old attack new tricks? Apparently, the authors of the Trickbot malware think you can!
Join Kilian Englert and Ryan O'Boyle from the Varonis Incident Response team as they discuss the new recon module coming to Trickbot. They also discuss some tips to spot recon activity, the rise of brute-force attacks, and how devices directly connected to the internet give attackers a pathway to corporate resources over VPN.
Articles referenced in this episode:
Read: Trickbot malware now maps victims' networks using Masscan in Bleeping Computer
Read: SolarWinds patches critical vulnerabilities in the Orion platform in Bleeping Computer
Watch the customer Ransomware Detection PoC Teaser here: https://youtu.be/xiD2hO_u2fc
👋Did you know Varonis customers can access great educational content to help support them on their journey: https://www.varonis.com/how-to-videos
To learn how Varonis can help, please visit: https://www.varonis.com/help/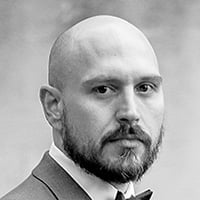 Kilian Englert
Kilian has a background in enterprise security engineering, as well as security solution selling. Kilian is a Certified Information Systems Security Professional (CISSP) and creates internal and public content on topics related to cyber security and technology best practices.