To celebrate Thanksgiving in the U.S., Kilian and Ryan discuss a solution that contains the closest thing they can find to actual tiny clouds, as well as additional elements necessary for the solution, and a plan to implement it.
__To learn more visit: https://www.marthastewart.com/336694/sweet-potato-casserole.
We're Varonis.
We've been keeping the world's most valuable data out of enemy hands since 2005 with our market-leading data security platform.
How it works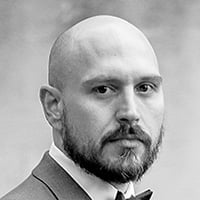 Kilian Englert
Kilian has a background in enterprise security engineering, as well as security solution selling. Kilian is a Certified Information Systems Security Professional (CISSP) and creates internal and public content on topics related to cyber security and technology best practices.