Salesforce's Einstein Activity Capture (EAC) is a convenient, automated way to boost your sales team's productivity by consolidating relevant customer emails, and meetings into a central system - Salesforce. However, if your organization created a Salesforce Community prior to Summer 2021 you could accidentally leak sensitive information publicly unless you take steps now to remediate.
Kilian Englert and Ryan O'Boyle from the Varonis Cloud Architecture team discuss this bug discovered by the Varonis threat research team. Kilian and Ryan cover the concepts behind how EAC works, how the bug could accidentally leak sensitive information publicly, and how organizations can fix it.
Read our full write-up to learn more about this bug and how to remediate it.
We're Varonis.
We've been keeping the world's most valuable data out of enemy hands since 2005 with our market-leading data security platform.
How it works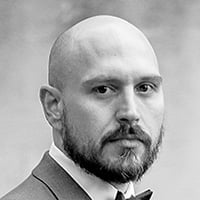 Kilian Englert
Kilian has a background in enterprise security engineering, as well as security solution selling. Kilian is a Certified Information Systems Security Professional (CISSP) and creates internal and public content on topics related to cyber security and technology best practices.