Virtually every organization leveraging more than a few cloud offerings has a single sign-on solution to simplify the management of their various cloud apps. With a little careful planning, attackers can leverage some off-the-shelf attack tools to turn SSO against the business.
Join Kilian Englert and Ryan O'Boyle from the Varonis Cloud Architecture team in part one of a three-part series covering how attackers can exploit SSO to infiltrate cloud repositories, find juicy accounts and data to target, and exfiltrate data.
Watch more attack scenarios here: https://www.varonis.com/webinars/ To learn how else we can help, please visit us at: https://www.varonis.com/help/
We're Varonis.
We've been keeping the world's most valuable data out of enemy hands since 2005 with our market-leading data security platform.
How it works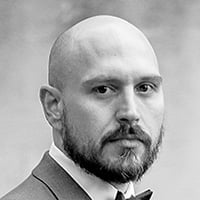 Kilian Englert
Kilian has a background in enterprise security engineering, as well as security solution selling. Kilian is a Certified Information Systems Security Professional (CISSP) and creates internal and public content on topics related to cyber security and technology best practices.