With the proliferation of more sophisticated, human-operated ransomware, attackers can live inside an organization for days, weeks, or months – finding and exfiltrating data before making their presence known by detonating ransomware.
However, there are some early warning signs that can alert organizations before an attacker can gain much of a foothold. Join Kilian Englert and Ryan O'Boyle from the Varonis Cloud Architecture team as they talk about how monitoring for brute-force attempts helps organizations spot potential infiltration points or attempts to elevate rights. They will also review real-world examples of how to narrow down the source of the attempts to foil the attacker's plans.
Articles referenced in this video:
How to Investigate NTLM Brute Force Attacks
👋To learn how else we can help, please visit us at: https://www.varonis.com/help/
👉Varonis customers also get access to great educational content to help support them on their journey: https://www.varonis.com/how-to-videos/
We're Varonis.
We've been keeping the world's most valuable data out of enemy hands since 2005 with our market-leading data security platform.
How it works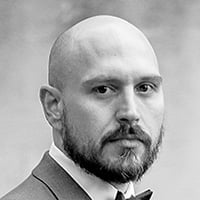 Kilian Englert
Kilian has a background in enterprise security engineering, as well as security solution selling. Kilian is a Certified Information Systems Security Professional (CISSP) and creates internal and public content on topics related to cyber security and technology best practices.