The American Accounting Association performed a study on how data breaches impact businesses beyond the immediate costs of recovery and brand damage.
Join Kilian and Kyle Roth from the Varonis Incident Response team as they review the key findings from the study, and offer tips on reducing the impact of a breach.
Articles referenced in this video:
Study Finds Data Breaches Cost Affected Companies – in Higher Interest Rates
👉Varonis customers can access to great educational content to help support them on their journey: https://www.varonis.com/how-to-video
👋To learn how we can help, please visit us at https://www.varonis.com/help/
We're Varonis.
We've been keeping the world's most valuable data out of enemy hands since 2005 with our market-leading data security platform.
How it works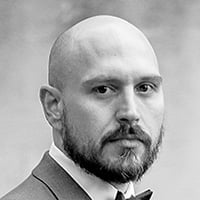 Kilian Englert
Kilian has a background in enterprise security engineering, as well as security solution selling. Kilian is a Certified Information Systems Security Professional (CISSP) and creates internal and public content on topics related to cyber security and technology best practices.