The FBI recently averted a potential attack on the AWS cloud – and in the process raised many questions about the stability and redundancy of "the cloud" and the technology built on it. While it's easy to visualize redundancy in the on-prem storage world, who exactly controls these things in the cloud? How does the "shared responsibility" model split up this critical component? Is redundancy built into IaaS/PaaS offerings? Or must organizations or developers build it themselves?
Join Kilian Englert and Ryan O'Boyle from the Varonis Incident Response team live as they dissect what could happen if a major data center went down, and how organizations leveraging cloud technology or solutions can prepare for business continuity.
Articles referenced in this video:
FBI arrests man for plan to kill "70% of Internet" in AWS bomb attack
Amazon AWS Outage Shows Data in the Cloud is Not Always Safe
A Far-Right Extremist Allegedly Plotted to Blow Up Amazon Data Centers
Watch the customer Ransomware Detection PoC Teaser here.
👋To learn how else we can help, please visit us at:https://www.varonis.com/support
Varonis customers also get access to great educational content to help support them on their journey:https://www.varonis.com/product-training
We're Varonis.
We've been keeping the world's most valuable data out of enemy hands since 2005 with our market-leading data security platform.
How it works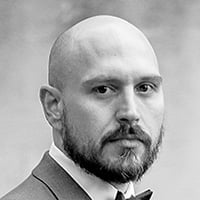 Kilian Englert
Kilian has a background in enterprise security engineering, as well as security solution selling. Kilian is a Certified Information Systems Security Professional (CISSP) and creates internal and public content on topics related to cyber security and technology best practices.