Question: What does S3 security, and cyber insurance have in common? Answer: We discuss them in the video today! That was a bit of a trick question, but two very important topics that have been top of mind for many organizations. AWS security has been back in the news again with some revelations about an "old" incident. Also making news was an interview conducted with a representative of the REvil ransomware group and some shocking revelations about how they like to target organizations with cyber insurance.
Join Kilian and Ryan O'Boyle from the Varonis Incident Response Team live as they discuss some tips and tricks for understanding AWS and S3, in addition to how organizations can implement controls to detect ransomware threats quickly while potentially lowering cyber insurance premiums.
Articles referenced in this video:
Whistleblower: Ubiquiti Breach "Catastrophic"
Ubiquiti All But Confirms Breach Response Iniquity
I scrounged through the trash heaps… now I'm a millionaire:' An interview with REvil's Unknown
Watch the customer Ransomware Detection PoC Teaser here.
To learn how else we can help, please visit us at: https://www.varonis.com/support
Varonis customers also get access to great educational content to help support them on their journey:https://www.varonis.com/product-training
We're Varonis.
We've been keeping the world's most valuable data out of enemy hands since 2005 with our market-leading data security platform.
How it works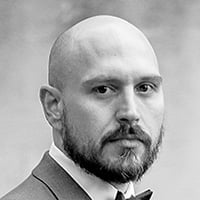 Kilian Englert
Kilian has a background in enterprise security engineering, as well as security solution selling. Kilian is a Certified Information Systems Security Professional (CISSP) and creates internal and public content on topics related to cyber security and technology best practices.