Have you ever wanted to get into a concert, or movie, but you couldn't get a ticket? Probably not recently, but in this remote age, we've all experienced something similar if we've forgotten a password. What's even more frustrating – for attackers, at least – is not having your password at all.
Unfortunately, three new Zero Day vulnerabilities recently discovered in F5 products and Microsoft Office 365 let attackers skip the password and authentication completely. Join Kilian, Ryan O'Boyle, and Kyle Roth from the Varonis Incident Response Team live as they discuss these new vulnerabilities, what they can mean to organizations if they go unpatched, and how attackers leverage them to become "insiders."
Articles and resources referenced in this episode:
Ars Technica – Hackers are exploiting a server vulnerability with a severity of 9.8 out of 10
Security Newspaper – Two Critical Zero-Day Vulnerabilities in Microsoft Office 365 Allow Authentication of Malicious Users
Varonis blog – What is Zero Trust? A Security Model
👋To learn how else we can help, please visit us at: https://www.varonis.com/help/
We're Varonis.
We've been keeping the world's most valuable data out of enemy hands since 2005 with our market-leading data security platform.
How it works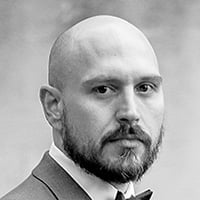 Kilian Englert
Kilian has a background in enterprise security engineering, as well as security solution selling. Kilian is a Certified Information Systems Security Professional (CISSP) and creates internal and public content on topics related to cyber security and technology best practices.