With the constant barrage of cyberattacks in the news, it would be natural to wonder if there's a security model to help. Enter Zero Trust! This popular security model has been around for a while, but it recently got a big, public shout-out from both Microsoft, and the NSA as a way organizations can help defend against modern, sophisticated cyberthreats.
Join Kilian, Varonis Field CTO Bob Krzysik, and Ryan O'Boyle from the Varonis Incident Response Team live as they discuss what Zero Trust is, why Microsoft & the NSA recommend it, and how organizations could implement it.
Articles and resources referenced in this episode:
NSA, Microsoft promote a Zero Trust approach to cybersecurity
What is Zero Trust? A Security Model
👋To learn how else we can help, please visit us at: https://www.varonis.com/help/
We're Varonis.
We've been keeping the world's most valuable data out of enemy hands since 2005 with our market-leading data security platform.
How it works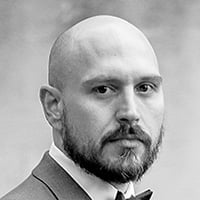 Kilian Englert
Kilian has a background in enterprise security engineering, as well as security solution selling. Kilian is a Certified Information Systems Security Professional (CISSP) and creates internal and public content on topics related to cyber security and technology best practices.