Love hacking in Cyberpunk? So do we! What about in real life? Not so much! Join Kilian Englert and Ryan O'Boyle from the Varonis Incident Response team as they discuss some of the known details around the CDPR ransomware attack, cover some background on how sophisticated attacks and APT groups often operate, and offer tips on places to try to detect signs of an attack in progress.
Articles referenced in this episode:
Read: HelloKitty ransomware behind CD Projekt Red cyberattack, data theft in Bleeping Computer
Watch the customer Ransomware Detection PoC Teaser.
👋Did you know Varonis customers can access great educational content to help support them on their journey: https://www.varonis.com/how-to-videos
To learn how Varonis can help, please visit: https://www.varonis.com/help/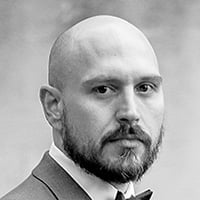 Kilian Englert
Kilian has a background in enterprise security engineering, as well as security solution selling. Kilian is a Certified Information Systems Security Professional (CISSP) and creates internal and public content on topics related to cyber security and technology best practices.