So many attacks start with a simple booby-trapped document that runs malicious code. Crafty attackers can even customize the payload to bypass endpoint controls!
Don't believe us? Check out this epic cross-over event, where Kilian and Ryan from Threat Update meet with Kody from SecurityFWD to explore how an attacker would build a "malicious" document that bypasses endpoint controls, establishes a C&C channel, and more!
Additional Resources
👉Want to see more of Kody on SecurityFWD? Check out his other videos here: https://info.varonis.com/securityfwd
👋Did you know Varonis customers can access great educational content to help support them on their journey: https://www.varonis.com/how-to-videos
To learn how Varonis can help, please visit: https://www.varonis.com/help/
We're Varonis.
We've been keeping the world's most valuable data out of enemy hands since 2005 with our market-leading data security platform.
How it works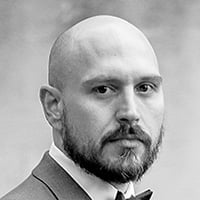 Kilian Englert
Kilian has a background in enterprise security engineering, as well as security solution selling. Kilian is a Certified Information Systems Security Professional (CISSP) and creates internal and public content on topics related to cyber security and technology best practices.