How can companies tell the difference between legitimate email activity from malicious activity if they suspect someone is inappropriately accessing a user's email?
Click to watch Kilian Englert and Ryan O'Boyle from the Incident Response team discuss how the IR team leverages built-in Varonis event enrichment to tackle this problem and help simplify investigations.
How do you plan to defend against ransomware infections like Emotet? Are you concerned your company may already be infected?
👋 Varonis can help. Please click here to contact us.
We're Varonis.
We've been keeping the world's most valuable data out of enemy hands since 2005 with our market-leading data security platform.
How it works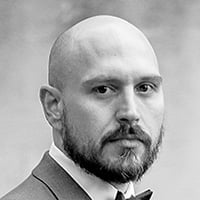 Kilian Englert
Kilian has a background in enterprise security engineering, as well as security solution selling. Kilian is a Certified Information Systems Security Professional (CISSP) and creates internal and public content on topics related to cyber security and technology best practices.