To stop ransomware, every second counts. But once the threat is contained, the race is on to get back up and running after a ransomware incident.
Click to watch Kilian Englert and Ryan O'Boyle from the Incident Response team cover ways to restore data quickly with the help of Varonis, and tips to determine what else might have been impacted.
Do you need to shore up your security stack to defend against ransomware infections like Emotet, or concerned you may already be infected?
👋 Varonis can help. Please click here to contact us.
We're Varonis.
We've been keeping the world's most valuable data out of enemy hands since 2005 with our market-leading data security platform.
How it works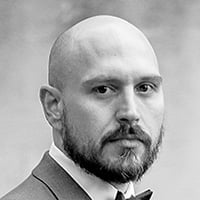 Kilian Englert
Kilian has a background in enterprise security engineering, as well as security solution selling. Kilian is a Certified Information Systems Security Professional (CISSP) and creates internal and public content on topics related to cyber security and technology best practices.