Direct from Microsoft
Breakout rooms are here! Check out this post from the Microsoft Teams blog on how to get started with breakout rooms. This feature is a significant step forward with the Teams service and provides much-needed feature parity with Zoom.
Microsoft is also releasing a Public Preview channel and aligning their channel names used by other products like Windows and Office. Check out the Community Contributions section for articles on how to configure Public Preview for your Teams organization.
Check out the monthly What's new in Teams Phones | December 2020 edition from the Microsoft Teams Blog. Highlights include Meet Now, sidecar support (currently in beta), and video enhancements.
The Microsoft 365 YouTube channel released a video by Senior Program Manager Jethro Seghers on the Deployment and Governance of Microsoft Teams for Education. The session covers chat, meeting, and app policies as well as assignments through groups and automating team class creation.
As a part of the Microsoft Adoption playbook, Microsoft release a custom backgrounds gallery for Microsoft Teams. Microsoft is also accepting community contributions, so you can submit your own creations.
Last week, Microsoft hosted a session on working with Teams Templates with Sam Brown and Pete Anello. If you missed the session, Microsoft has posted a recording of the session along with several additional resources to get you started. Read more about using these background images for hosting a holiday party in Microsoft Teams.
Community Contributions
Chris Hoard outlines how to customize the Praise app in Microsoft Teams with your own badge pictures. The Praise app is used to recognize and show appreciation to people in your organization, and adding custom badge pictures can add to the personalization of your message.
Teams Public Preview allows users to test features in public preview in the Teams desktop and browser clients. This feature is great for early adopters in your organization to test and verify solutions before they are released to the standard channel. The community provided several walkthroughs on how to configure this new service:
Cloud Developer Advocate Bob German shared a project that sends a feed notification to a selected Microsoft Teams user. The web part app uses the new Graph API endpoint now in beta for sending activity feed notifications.
Microsoft Partner Modality Systems released a blog outlining the Top 15 Microsoft Teams Accessibility Features. Top features include Live Captions, meeting transcription, and chat translation. Microsoft does a great job of making inclusive products, and Microsoft Teams demonstrates this with a number of these features included.
Philip Lorenz has a great article on sending system notifications to Microsoft Teams using webhooks. Sending alerts and notifications to a Teams channel can replace email or SMS notifications, and Philip shows how to incorporate this into a PowerShell script.
Tony Redmond has a nice walkthrough of this week's release of Breakout Rooms in Microsoft Teams. Breakout Rooms is a long-waited feature that will enable educators to split a larger group of attendees into smaller groups. Once the smaller groups have finished their work or discussions, the presenter can bring them back into the main meeting.
James Arber shares a great article on troubleshooting Microsoft Teams not displaying inbound call notifications (spoilers: it was a Windows setting).
Road Map and Message Center Updates
Message Center: Presenter View in Teams Presentation Sharing
A presenter in a Teams meeting can now see a presenter view while sharing a PowerPoint presentation. When the presenter selects the PowerPoint file to share, the Teams client will open the Presenter View automatically. The Presenter View displays the current slide, slide notes, and a thumbnail strip of all the deck slides. Presenter View is only available with the new Teams meeting experience enabled. Microsoft is releasing this feature to standard and GCC tenants in mid-January 2021.
Message Center: Multiple number dialing available in Microsoft Teams chat
Microsoft Teams will support displaying multiple phone numbers for a single contact in the chat header. This capability provides more than one number to select to initiate a call to another user. Microsoft is releasing this feature in mid-December 2020.
Message Center: Microsoft 365 compliance capabilities for card content generated through apps in Teams messages
Microsoft is releasing compliance capabilities for card content generated through apps in Teams messages as well as chat and file content. The capabilities include legal hold for preserving card content, eDiscovery, audit user activity, and retention.
Tip of the Week
Have you ever wondered how to use the command bar in Microsoft Teams? Check out this article by Arif Bacchus on using slash commands to get more out of Microsoft Teams.
What you should do now
Below are three ways we can help you begin your journey to reducing data risk at your company:
Schedule a demo session with us, where we can show you around, answer your questions, and help you see if Varonis is right for you.
Download our free report and learn the risks associated with SaaS data exposure.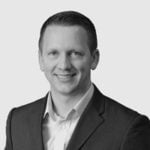 Jeff Brown
Jeff Brown is a cloud engineer specializing in Microsoft technologies such as Office 365, Teams, Azure and PowerShell. You can find more of his content at https://jeffbrown.tech.