Direct from Microsoft
The Microsoft Education blog posted a fantastic how-to on organizing school and class information with Microsoft Lists. You can add lists to Microsoft Teams channels for all kinds of collaboration goodness. Microsoft Lists are now a default option within Microsoft Teams for Education.
The Microsoft Education blog posts continue with seven Teams updates to prepare for the end of the semester. Improvements include assignment notifications, using Microsoft Lists, and rubrics for assignment grading.
Community Contributions
James Arber outlines how to Enable "HD" AMR Calling on Teams Direct Routing with Ribbon SBC and Telstra SIP. He shows how to configure the Ribbon SBC to transcode the AMR codec into SILK for a higher quality voice call.
On Twitter, John Moore (@john_moore) shared some great screenshots of using polls in Microsoft Teams meetings. Polls are backed by Microsoft Forms and allow sending polls out to meeting participants.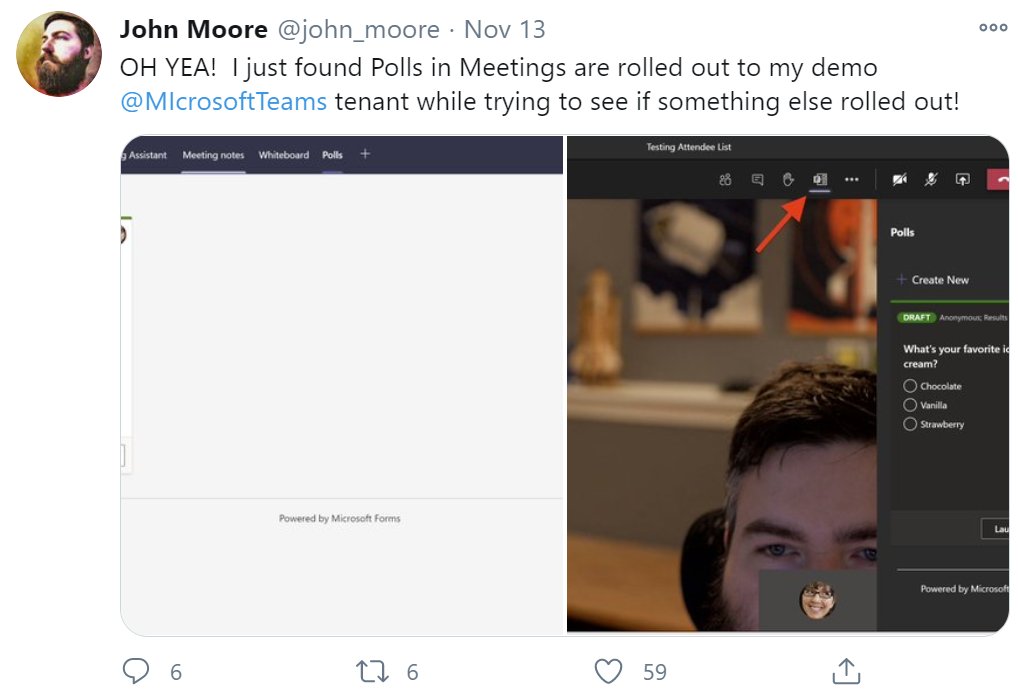 On YouTube, Josh Blalock shares another great device review of the Sennheiser Adapt 560 Microsoft Teams headset.
Matt Wade shares a fun how-to in adding emojis to your channels in Microsoft Teams. Adding an emoji adds branding to channels and can indicate what the channel is used for, like a bullhorn for a channel dedicated to announcements.
Landis Technologies announced that they are the first certified contact center for Microsoft Teams. Landis Contact Center provides live analytics, advanced call queue capabilities, policy call recording, skills routing, and CRM integration.
Tom Arbuthnot outlines a new feature rolling out now of AI-powered background noise suppression for Microsoft Teams. This feature will initially be available on desktops applications only. The noise suppression will remove unwelcome background noise during calls or meetings. The level of noise suppression is configurable in your profile settings under the Devices menu.
Tony Redmond covers how to support manager-assistant scenarios in Teams. He covers what is and is not possible with chatting, calling, and calendars.
The Expert Advice blog posted a helpful guide on Microsoft Teams Security Policy Best Practices. The post covers a range of topics from external and guest user access, meeting security, and multi-factor authentication.
On the UC Status YouTube channel, Randy Chapman shows off the new Teams phone user interface on a Yealink T58A.
Road Map and Message Center Updates
Message Center: Whiteboard added to new Teams SKU
Microsoft is including the Whiteboard Plan 3 with the Microsoft Teams Rooms Standard and Premium SKUs. The Whiteboard license and functionality will be assigned to accounts in the organization if they are Teams Rooms SKU. This change will allow Surface Hubs to use Whiteboard sessions with an additional user login required. Microsoft is scheduling the release of this feature starting in mid-December 2020.
Message Center: Updates to meeting chat membership
Microsoft is updating how a meeting participant can access meeting chat based on how the user was invited to the meeting. For single meetings, the original and forwarded invitees will maintain access to the meeting chat. Participants who were added directly to the meeting will have access to the meeting chat for the meeting duration. Teams will remove access to the chat for these directly added users at the end of the meeting.
For a single instance in a recurring meeting series, original invitees will maintain access to the chat. If you forward the invite or directly added a new participant, those participants will have access to chat for the meeting duration. The directly attended participants will then lose chat access at the meeting conclusion. Microsoft is scheduling the release of this feature starting in early December 2020.
Message Center: Microsoft Teams: Accounts
Microsoft is reorganizing the account and settings shown in the profile menu. This change is designed to facilitate account and tenant switching for users who are guests in another organization or for users who use a work/school and personal account side-by-side. Microsoft is scheduling this feature's release starting in mid-November 2020 for standard tenants and early December 2020 for GCC tenants.
Training Resources
Microsoft is hosting a Microsoft Teams Meetings, Calling, and Devices Bootcamp from December 7, 2020, to December 10, 2020. Registration for one or all sessions is available here.
Susanth Sutheesh posted MS-700 Managing Microsoft Teams Exam Study Guide. These guides are always excellent as they put together resources into one place for studying and passing the exam.
Tip of the Week
Arif Bacchus shares four tips to help reduce work fatigue and stay productive in Microsoft Teams. Tips include muting conversations and threads, changing status to reflect availability, controlling notifications, and recording meetings combined with taking proper notes.
We're Varonis.
We've been keeping the world's most valuable data out of enemy hands since 2005 with our market-leading data security platform.
How it works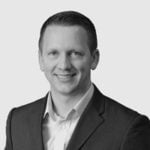 Jeff Brown
Jeff Brown is a cloud engineer specializing in Microsoft technologies such as Office 365, Teams, Azure and PowerShell. You can find more of his content at https://jeffbrown.tech.