Direct from Microsoft
Microsoft released their monthly roundup with What's New in Microsoft Teams for October 2020. Microsoft highlights improvements in the meeting experience, new device capabilities, and new releases for government tenants.
Microsoft also celebrated the release of the new Microsoft Teams displays. Teams displays are a companion device for individuals and coordinates collaboration with your desktop client. Check out the Community Contribution section in this post for a review of the Lenovo ThinkSmart View device.
Corporate Vice President Jeff Teper tweeted out news from Microsoft's earnings call that Microsoft Teams has 115 million daily active users, up from 44 million in mid-March. This shows the fast adoption of Microsoft Teams for learning and remote working during the pandemic.

Community Contributions
Randy Chapman covers the new category of Teams devices in his video Ditch the Box Episode 3 as he reviews the Lenovo ThinkSmart View Teams Display.
In the ITOps Talk Blog, Sonia Cuff has a tutorial on how to send Azure Resource Health alerts to Microsoft Teams.
Tony Redmond covers improvements for managing Teams meeting options with Using the Teams Meeting Add-in for Outlook.
Shane Young posted another helpful video tutorial on creating mobile apps in Project Oakdale for Microsoft Teams. Project Oakdale is a built-in,low-code data platform for use within Microsoft Teams and PowerApps.
Dr. Nestori Syynimaa has a fascinating article on how to abuse Teams client protocols to bypass Teams security policies. He notes that Microsoft set policies at the client level, and a savvy user could bypass their configured policies. This includes the ability to edit or delete chat messages.
Adam Listek has a great how-to article for Creating Adaptive Cards via Teams Incoming Webhooks Using PowerShell.
Veronique Lengelle outlines How to Manage SharePoint and Microsoft Teams with PowerShell Core. The PowerShell PnP module now supports PowerShell 7 with improvements on how the module handles credentials and authentication.
Upcoming Events
On November 5, 2020, Microsoft is hosting a Microsoft Teams webcast with Corporate Vice President Jeff Teper to discuss what's next for Microsoft 365. You can go to https://aka.ms/teams-hybrid to add the event to your calendar, and you can submit questions before the event here.
Road Map and Message Center Updates
Road Map: Microsoft Teams: Increasing Chat Size from 300 to 1000 Participants
Microsoft will allow up to 1000 attendees to participate in a meeting chat. Microsoft is scheduling the release of this feature in November 2020.
Road Map: Whiteboard will be available in Microsoft Teams Rooms
Microsoft is adding Whiteboard capabilities to Microsoft Teams Rooms. Microsoft is scheduling the release of this feature for December 2020.
Message Center: Skype for Business admin center retirement
Microsoft is retiring the Skype for Business Online admin center starting on December 1, 2020. Microsoft recommends utilizing functionality inside the Microsoft Teams admin center instead. With the retirement of Skype for Business Online scheduled for July 31, 2021, removing the Skype admin center is not a surprising move. There will be no changes to Skype for Business PowerShell module or the Call Quality Dashboard. You can read more about this change in the Microsoft Docs article Manage Skype for Business Settings in the Microsoft Teams admin center.
Message Center: Introducing new scenes to Together Mode
Microsoft will add new Microsoft provided background images when using Together Mode. Microsoft is scheduling the release of this feature starting in mid-November 2020.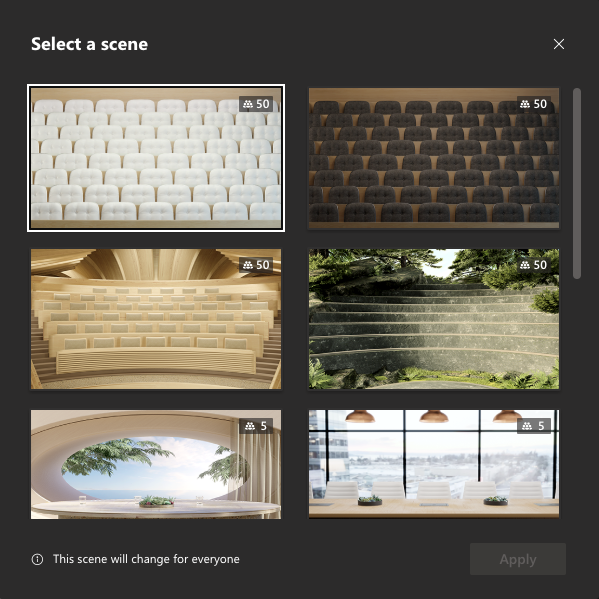 Message Center: Teams support for 3×3 recordings
You will be able to view up to nine participants in a 3×3 grid in a Teams meeting recording. Microsoft is scheduling the release of this feature starting at the end of October 2020.
Message Center: Announcing Teams public preview for end users
Microsoft is launching a public preview program that allows Microsoft Teams administrators to enable access to unreleased features for their tenant users. This pre-release channel allows administrators to decide if users in their tenant can evaluate features before they are generally available. Teams admins can control access by configuring a new update policy found in the Teams admin center. You can read more about these update policies in the Microsoft Docs article Microsoft Teams Public Preview. Microsoft is scheduling the release of this feature starting in mid-November 2020.
Training Resources
Microsoft announced new training resources for Microsoft Teams admins and IT Pros available on Microsoft Learn. The training includes interactive product how-to guides to simulate the hands-on experience admins and IT pros need to maximize the management of their Teams environment.
Tip of the Week
Check out these Top 10 Keyboard Shortcuts to Make You a Microsoft Teams Super User from Microsoft.
We're Varonis.
We've been keeping the world's most valuable data out of enemy hands since 2005 with our market-leading data security platform.
How it works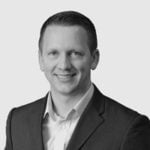 Jeff Brown
Jeff Brown is a cloud engineer specializing in Microsoft technologies such as Office 365, Teams, Azure and PowerShell. You can find more of his content at https://jeffbrown.tech.