Microsoft Ignite Spring 2021 News
This past week Microsoft revealed announcements and new features in their Ignite Spring 2021 virtual event.
In the What's New in Microsoft Teams | Microsoft Ignite 2021 blog post, Microsoft announced new meetings, chat, collaboration, and devices coming to Teams. I'm looking forward to webinar functionality coming to Microsoft Teams. Webinars include attendee registration, email confirmations, and attendee reporting. You can host up interactive webinars for up to 1,000 attendees. As more attendees join, Teams will autoscale to support up to 10,000 in a view-only broadcast experience.
Another great feature I'm looking forward to is Microsoft Teams Connect. Teams Connect enhances the guest user experience by sharing just a channel with anyone internal or external to the organization. The shared channel appears in the guest user's primary Teams tenant alongside other teams and channels.
A big announcement is Microsoft adding Calling Plans to New Zealand, Singapore, Romania, Czech Republic, Hungary, Finland, Norway, and Slovakia. Microsoft is going all-in on making Microsoft Teams available all across the globe.
For security-related announcements, check out the Secure and Compliant Collaboration with Microsoft Teams blog post. Enhancements include multi-geo support, end-to-end encryption for 1:1 calls, and co-authoring encrypted documents using Office Apps.
For Teams calling enhancements, check out Introducing Operator Connect and More Teams Calling Updates. Operator Connect is an operator-managed service that brings PSTN calling to Teams. You can select your preferred provider (pending their participation) to connect to their PSTN service. Microsoft is releasing Operator Connect into public preview next quarters with an initial dozen partners.
Microsoft continues to make Microsoft Teams more inclusive with a bevy of new features. This includes more languages for captioning Live Events, Passwordless Authentication, and intelligent speakers that can identify up to 10 different voices in a Teams Room for speaker attribution in captions and transcripts.
Community Contributions
This week I posted an article about Microsoft Teams Policy and Settings Not in the Admin Center. The Admin Center has a ton of great functionality that previous admin centers did not have. Still, many features and settings require administrators to use PowerShell to configure.
Tom Arbuthnot goes into details on the new webinars feature coming to Microsoft Teams. Microsoft is including Webinars in E3 or Business Premium licensing and higher. He details the organizer and attendee experience with fantastic screenshots.
Tony Redmond goes into more detail on the overflow capacity capabilities of Microsoft Teams for large meetings. Previously you had to choose between a smaller 350 attendee meeting or a Live Event. Currently, the overflow is set to 20,000 attendees but will be reduced to 10,000 on June 30, 2021.
Tony Redmond also covers the new Microsoft Teams Connect feature coming later this year. He explains how Teams Connect is different from a private channel and uses federation to connect the external user to the channel.
Eric Marsi covers how to connect to Microsoft Teams and Skype for Business Online via PowerShell using the new Teams module. Microsoft released version 2.0.0 of the Microsoft Teams PowerShell module, and it no longer includes the New-CsOnlineSession cmdlet.
Road Map and Message Center Updates
Road Map: Real-time telemetry for meetings
IT Admins and support personnel can troubleshoot problems during meetings or events with new real-time telemetry. Reports provide detailed information about network statistics like jitter, packet loss, latency, and frames per second. Microsoft is scheduled to release this feature in April 2021.
Microsoft is introducing Dynamic View, a redesigned and optimized meeting view for engaging with shared content and participants. Dynamic View brings enhancements around viewing audio and video participants separately, using Together Mode alongside content, and docking the participant gallery to the top of the screen. Microsoft is rolling out this feature starting in mid-March 2021.
Message Center: Transfer calls between devices
Teams users can transfer an ongoing Teams VoIP, PSTN, or Group call between Teams devices or add a second device to the same call. For example, users transfer an ongoing call from the Teams desktop client to a mobile device or join a second device to present content. Microsoft is rolling this feature out in late March 2021.
Message Center: New personal wellbeing insights coming to Insights app in Teams
Balance productivity and wellbeing using the Insights app in Teams. Insights allows users to send praise to collaborators, take pauses to reflect during the workday, and implement a virtual commute to close out their day. Microsoft is starting this rollout in April 2021 through June 2021.
Training Resources
Missed a Microsoft Ignite session from last week? Check out all the session recordings here!
Tip of the Week
Did you know you can silence Teams mobile client notifications when you are active on the desktop client? Check out Paul Bloem's 25-second video on how to configure this setting.
What you should do now
Below are three ways we can help you begin your journey to reducing data risk at your company:
Schedule a demo session with us, where we can show you around, answer your questions, and help you see if Varonis is right for you.
Download our free report and learn the risks associated with SaaS data exposure.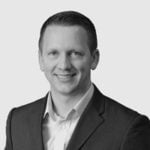 Jeff Brown
Jeff Brown is a cloud engineer specializing in Microsoft technologies such as Office 365, Teams, Azure and PowerShell. You can find more of his content at https://jeffbrown.tech.