Security education has helped users spot potential phishing attempts before it is too late, but new research from Varonis Threat Labs shows we can't always trust our eyes to detect a social engineering attack.

Kilian Englert and Ryan O'Boyle from the Varonis Cloud Architecture team discuss the recent discovery by Varonis researchers of risks in vanity URL validation, and share what to do to prepare your organization for if (or more likely when) a user accidentally discloses credentials.

Please visit our blog to read the full research article.

We're Varonis.
We've been keeping the world's most valuable data out of enemy hands since 2005 with our market-leading data security platform.
How it works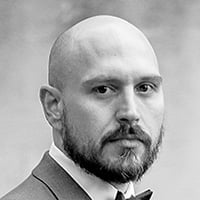 Kilian Englert
Kilian has a background in enterprise security engineering, as well as security solution selling. Kilian is a Certified Information Systems Security Professional (CISSP) and creates internal and public content on topics related to cyber security and technology best practices.