The Payment Card Industry Data Security Standard (PCI DSS) is not just another list of requirements for protecting data. In 2013, the number of credit and debit card transactions worldwide reached over 100 billion—that's lots of swipes and 16-digit numbers entered! With its almost 300 controls, PCI DSS provides the rules of the road for protecting and securing credit card data for every bank, retailer, or ecommerce site.
But does the average IT security person who's charged with implementing its security safeguards really understand this complex standard?
Likely not! And that's why we came up with PCI DSS for IT Pros and Other Humans. Our white paper simplifies the 12 core controls and condenses them into three higher-level steps.
Why simplify? Our approach is based on the PCI's Council's own best practices advice, which puts monitoring, assessment, and mitigation at the center of a real-world data security program.
To find out why strictly following the DSS controls is just not enough, you'll want to read our paper.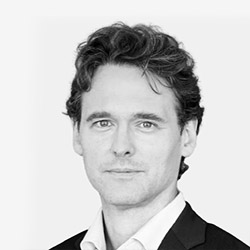 David Gibson
David Gibson has more than 20 years of technology and marketing experience. He frequently speaks about cybersecurity and technology best practices at industry conferences, and has been quoted in The New York Times, USA Today, The Washington Post and numerous security news sources.