Threats against the manufacturing sector continue — from big game ransomware groups that steal victim's data before encrypting it, to nation-state attackers seeking technology secrets, to company insiders looking for information to grab and sell to the highest bidder. Recent news headlines show how crippling ransomware attacks can halt assembly lines and disrupt supply chains.
Overexposed information — especially sensitive data – exponentially increases risk. This exposure is your "blast radius" — think of it as all the damage an attacker can do once inside your environment. If just one employee clicks on a phishing email, an attacker can potentially access every file an employee can touch.
To understand the extent to which the manufacturing sector is protecting its sensitive information from these evolving threats, we developed the 2021 Manufacturing Data Risk Report.
We examine the state of data security – on-premises, cloud, and hybrid environments – for industrial manufacturers and engineering firms. We analyzed a random sample of Data Risk Assessments for 50 companies—and a total of 4 billion files–to determine how data is exposed and at risk.
Here are just a few key findings:
Every employee can access, on average, 6 million files on their first day on the job.
4 in 10 organizations have 1,000+ sensitive files open to every employee.
44% of companies have more than 1,000 active "ghost user" accounts enabled.
More than half of companies have 500+ accounts with passwords that never expire.

Read the full report: 2021 Manufacturing Data Risk Report
👋 Want to find out if your data is putting your organization at risk?
Get a highly customized data risk assessment run by engineers who are obsessed with data security. Request yours at https://info.varonis.com/start
We're Varonis.
We've been keeping the world's most valuable data out of enemy hands since 2005 with our market-leading data security platform.
How it works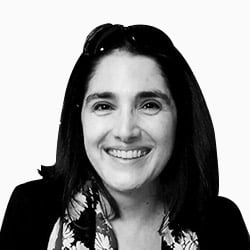 Rachel Hunt