You're a high-level IT security person, who's done the grunt work of keeping your company compliant with PCI DSS, ISO 27001, and a few other security abbreviations, and one day you're in a meeting with the CEO, CSO, and CIO. When the subject of General Data Protection Regulation (GDPR) comes up, all the Cs agree that there are some difficulties, but everything will be worked out.
You are too afraid to ask, "What is the GDPR?"
Too Busy for GDPR
We've all been there, of course. Your plate has been full over the last few weeks and months hunting down vulnerabilities, hardening defenses against ransomware and other malware, upgrading your security, along with all the usual work involved in keeping the IT systems humming along.
So it's understandable that the General Data Protection Regulation may have flown under your radar.
However, there's no need to panic.
The GDPR shares many similarities with other security standards and regulations so it's just question of learning some basic background, the key requirements of the new EU law, and a few gotchas, preferably explained by an instructor with a knack for connecting with IT people.
Hunt on GDPR
And that's why we engaged with Troy Hunt to develop a 7-part video course on the GDPR. Troy is a web security guru, Australian Microsoft Regional Director, and author whose security writing has appeared in Forbes, Time Magazine, and Mashable. And he's no stranger to this blog as well!
Let's get back to you and other busy IT security folks like you who need to get up to speed quickly. With just an hour of your time, Troy will cover the basic vocabulary and definitions ("controller", "processor", "personal data"), the key concept underlying GDPR (personal data is effectively owned by the consumer), and what you'll need to do to keep your organization compliant (effectively, minimize and monitor this personal data.)
By the way, Troy also explains how US companies, even those without EU offices, can get snagged by GDPR's territorial scope rule— Article 3 to be exact. US-based e-commerce companies: you've been warned!
While Troy doesn't expect you to be an attorney, he analyzes and breaks down a few of more critical requirements and the penalties for not complying, particularly on breach reporting, so that you'll be able to keep up with some of the legalese when it arises at your next GDPR meeting.
And I think you'll see by the end of the course that while there may be some new aspects to this EU law, as Troy notes, the GDPR really legislates IT common sense.
What are you waiting for? Register and get GDPR-aware starting today!
We're Varonis.
We've been keeping the world's most valuable data out of enemy hands since 2005 with our market-leading data security platform.
How it works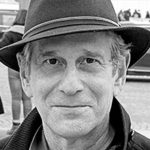 Andy Green
Andy blogs about data privacy and security regulations. He also loves writing about malware threats and what it means for IT security.