Cloud solutions have changed the way we do business, allowing organizations to leverage the scale and flexibility of SaaS, and IaaS platforms, and support an increasingly mobile "work from anywhere on any device" business model. Cloud adoption is not without risk, as organizations contend with controlling unsupervised identities and shadow privileges across a fragmented SaaS and IaaS environment.
Join Kilian Englert and Ryan O'Boyle from the Varonis Cloud Architecture team as they highlight a few sample statistics from the report, as well as recommendations on how to reduce the risks.
👋Please visit https://info.varonis.com/saasrisk to read a full report.
👉To learn how else we can help, please visit us at: https://www.varonis.com/help/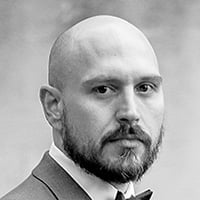 Kilian Englert
Kilian has a background in enterprise security engineering, as well as security solution selling. Kilian is a Certified Information Systems Security Professional (CISSP) and creates internal and public content on topics related to cyber security and technology best practices.