Remember Canada's profusion of data privacy laws?
The Personal Information Protection and Electronic Documents Act (PIPEDA) is the law that covers all commercial organizations across Canada.
Canadian federal government agencies, though, are under a different law known as the Privacy Act.
But then there are overriding laws at the provincial level.
If a Canadian province adopts substantially similar data privacy legislation to PIPEDA, then a local organization would instead fall under the provincial law.
To date, Alberta and British Columbia have adopted their own laws, each known as the Personal Information Protection Act (PIPA). Alors, Québec has its own data privacy law.
Adding to the plenitude of provincial privacy laws, Ontario, New Brunswick, and Newfoundland have adopted similar privacy legislation with regard to health records.
Ontario's PHIPA
So that brings us to Ontario's Personal Health Information Protection Act (PHIPA). Recently, PHIPA was amended to include a breach notification provision.
If personal health information is "stolen or lost or if it is used or disclosed without authority", a healthcare organization in Ontario will have to notify the consumer "at the first reasonable opportunity", as well as the provincial government.
Alberta, by the way, has had a breach notification requirement for all personal data since 2010.
What About Breach Notification at the Federal Level?
In June 2015, the Digital Privacy Act amended PIPEDA to include breach notification. Organizations must notify affected individuals and the Privacy Commissioner of Canada when there is a breach that creates a "real risk of significant harm" to an individual.
Notice that the federal law has a risk threshold for exposed personal information, whereas the new Ontario law for health records doesn't. Alberta's breach notification requirement, by the way, has a similar risk threshold to PIPEDA
Confused by all this? Get a good Canadian privacy lawyer!
Don't be confused by how to detect and stop breaches! Learn more about Varonis DatAlert.
We're Varonis.
We've been keeping the world's most valuable data out of enemy hands since 2005 with our market-leading data security platform.
How it works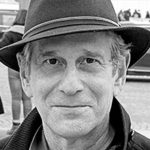 Andy Green
Andy blogs about data privacy and security regulations. He also loves writing about malware threats and what it means for IT security.