Organizations face threats from all sides – both external attackers trying to get in, and internal "trusted" employees going rogue.
It was only a matter of time before these two forces combined. The attackers and associates behind the LockBit 2.0 ransomware are skipping the old tried-and-true infiltration vectors like phishing emails, and simply offering cash for disgruntled insiders to provide credentials that will let attackers in through VPN, RDP, or to corporate email addresses.
Join Kilian and Kyle Roth from the Varonis Incident Response team as they break down some of the details on how LockBit works, provide suggestions on how to spot signs of rogue behavior, and ways organizations can reduce the "blast radius" of a compromised account.
Articles and links referenced in this episode:
LockBit ransomware recruiting insiders to breach corporate networks
👉To learn how we can help, please visit us at: https://www.varonis.com/help/
💻Join us virtually for an upcoming webinar to see a full attack lab: https://www.varonis.com/webinars/threat-detection-response/
We're Varonis.
We've been keeping the world's most valuable data out of enemy hands since 2005 with our market-leading data security platform.
How it works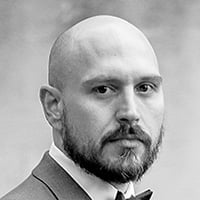 Kilian Englert
Kilian has a background in enterprise security engineering, as well as security solution selling. Kilian is a Certified Information Systems Security Professional (CISSP) and creates internal and public content on topics related to cyber security and technology best practices.