Would you consider coughing up the bitcoins if you got hit with ransomware? Better think again, you could potentially end up in more trouble!
Click to watch Kilian Englert and Ryan O'Boyle from the Varonis Incident Response team as they discuss new guidance on ransomware payments issued by the U.S. Department of Treasury's Office of Foreign Asset Controls (OFAC).
Additional Resources
Read the full guidance letter from the OFAC.
Watch the customer Ransomware Detection PoC Teaser – Watch it now
Varonis customers can see the full Ransomware Detection PoC video – Watch it now
Varonis customers also get access to great educational content to help support them on their journey — and check under the "Operationalizing DatAlert" section for tips and tricks to get started with your own automated responses.
👋To learn how we can help, please reach out to us: https://www.varonis.com/help/
We're Varonis.
We've been keeping the world's most valuable data out of enemy hands since 2005 with our market-leading data security platform.
How it works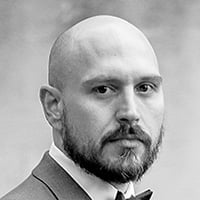 Kilian Englert
Kilian has a background in enterprise security engineering, as well as security solution selling. Kilian is a Certified Information Systems Security Professional (CISSP) and creates internal and public content on topics related to cyber security and technology best practices.