Direct from Microsoft
The Microsoft Teams blog released several great posts this week, including:
Microsoft is releasing customer key support for Microsoft Teams into public preview. Customer keys allow organizations to meet compliance requirements by allowing you to control the encryption keys for your data. You can assign a single data encryption policy at the tenant level.
Microsoft has released a new Starbucks app in Microsoft Teams, which allows people to send a personalized Starbucks eGift within a Teams chat.
Community Contributions
Josh Blalock reviews the new AudioCodes RXV80-B10 collaboration bar for Microsoft Teams. Josh does a thorough review, including unboxing, setup, and usage.
Speaking of device reviews, Randy Chapman also has a video reviewing the new Yealink Meeting A20 collaboration bar for Microsoft Teams.
Tom Morgan always has great developer content, and in this YouTube video, he discusses why you should build applications for Microsoft Teams. He explains why you should be considering writing code and investing time in the Microsoft Teams platform.
Fabrizio Volpe outlines how to manage unassigned Teams' phone numbers with an AudioCodes SBC. The ability to manage unassigned phone numbers is not currently a feature in Teams, so Fabrizio found a workaround solution in his Teams Direct Routing implementation.
Shane Young shows how to import SharePoint to Dataverse for Teams with Power Automate. Dataverse for Teams is a newer capability for building apps in Teams using the Power suite of tools.
Vesa Nopanen shows how to use pop-out apps in Teams. Popping out apps into a new window is a recent enhancement in the Microsoft Teams app following the ability to have meetings in separate windows.
Road Map and Message Center Updates
Road Map: Add a shared calendar to a Teams channel
You can create and share a channel-specific calendar to share events with channel members. Teams will create a new post whenever a channel meeting is created and post it to the activity feed. Microsoft is releasing this feature in January 2021.
Road Map: Block downloads for Teams meeting recordings on OneDrive and SharePoint
Users with view-only permissions of a Teams meeting recording will now be blocked from downloading the recording by default. This change is for meeting recordings stored in OneDrive and SharePoint. Microsoft is releasing this feature in February 2021.
Message Center: Change to properties added to Teams chat messages saved in Exchange Online
Microsoft includes several properties on Teams chat messages when they are added to an Exchange Online mailbox. Teams then follows a process to look up each property value for every participant in the chat, which can be resource-intensive. Beginning in mid-December 2020, Microsoft will only populate the DisplayName and PrimarySmtpAddress properties of the chat messages. This change will not affect compliance searches using eDiscovery.
Message Center: Insight apps in Microsoft Teams will be available starting February 2021
The Insight app in Teams provides insights and recommendations on building better work habits to improve productivity and wellbeing. Microsoft is making this app available to users licensed with a MyAnalytics license. Microsoft is releasing the app starting in February 2021.
Message Center: Introducing an enhanced Teams calling experience
Microsoft is simplifying the calling experience in the Teams Windows and Mac desktop app. The new experience provides a streamlined view combining contacts, voicemail, and calling history. Microsoft is releasing this change starting in mid-January 2021.
Message Center: Skype for Business Online Connector retirement
Microsoft is retiring the Skype for Business Online Connector on February 15, 2021. The ability to connect to Skype for Business Online PowerShell is now available in the Microsoft Teams PowerShell module.
Message Center: Meeting Reaction in Teams Meetings
Microsoft is adding Meeting Reactions to Teams meetings. Meeting participants can choose four different reaction types: like, heart, applause, and laugh, and meeting attendees can view other participants' reactions. Meeting Reactions will be on by default, and administrators can use the Set-CsTeamsMeetingPolicy command to disable it. Microsoft is releasing this feature starting in mid-February 2021.
Tip of the Week
Do Microsoft Teams chats interrupt your productivity? In this video, learn how to setup focus time with Microsoft 365 My Analytics focus plan.
We're Varonis.
We've been keeping the world's most valuable data out of enemy hands since 2005 with our market-leading data security platform.
How it works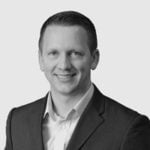 Jeff Brown
Jeff Brown is a cloud engineer specializing in Microsoft technologies such as Office 365, Teams, Azure and PowerShell. You can find more of his content at https://jeffbrown.tech.